Podcast EP93: The Unique Role of EMD Electronics to Enable Technology Advances Across Our Industry
Dan is joined by Dr. Jacob Woodruff, Head of Technology Scouting and Partnerships with EMD Electronics, where he works to find and advance external early stage and disruptive technologies in the semiconductor and display materials space. Dr. Woodruff is an experienced technologist, having managed global R&D groups developing semiconductor deposition materials at EMD Electronics. Previously at ASM, Jacob led ALD process technology teams, and at SunPower and Nanosolar he managed R&D labs and developed processes for solar cell manufacturing. He holds a Masters in Materials Science and Engineering and a PhD in Physical Chemistry from Stanford University.
EMD Electronics has recently joined as the newest Silicon Catalyst Strategic Partner, details can be found at https://siliconcatalyst.com/silicon-catalyst-welcomes-emd-electronics-as-newest-strategic-partner, with a focused search for startups developing innovative electronic materials required for next-generation semiconductor devices.
Dan discusses the structure and focus of EMD Electronics with Jacob. The company's primary areas of research and innovation and the far-reaching impact their work has across a large part of the semiconductor value chain are explored.
The views, thoughts, and opinions expressed in these podcasts belong solely to the speaker, and not to the speaker's employer, organization, committee or any other group or individual.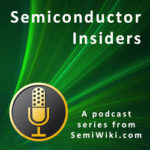 Share this post via:
---