Podcast EP64: The real story behind Fairchild Semiconductor
Dan is joined by John East, the former CEO of Actel. In the sixth episode of Semiconductor Insiders John explained the beginnings of Fairchild Semiconductor and the significance of the Traitorous Eight.
In this follow-up discussion, John recounts the rise and fall of Fairchild Semiconductor. This is a turbulent and significant chapter in semiconductor history. John's eye-witness account is revealing, entertaining and thought-provoking. These are some of the stories in John's new book. The details of that are discussed as well. A key lesson conveyed in the discussion is the difference between knowing how to make semiconductors vs. knowing what semiconductors to make.
The views, thoughts, and opinions expressed in these podcasts belong solely to the speaker, and not to the speaker's employer, organization, committee or any other group or individual.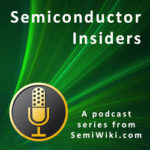 Share this post via:
---