Podcast EP2: Moore's Law, Dead or Alive?
Dan and Mike are joined by Dr. Walden Rhines for a scenic tour of Moore's Law. The genesis and evolution of Moore's Law are discussed, along with the fundamental processes that have driven it. How the technology world continues to grow and innovate in spite of a slowing of Moore's Law is a central theme of the discussion.
Wally Rhines is widely recognized as an expert in business value creation and technology for the semiconductor and electronic design automation (EDA) industries. https://en.wikipedia.org/wiki/Wally_Rhines
The views, thoughts, and opinions expressed in these podcasts belong solely to the speaker, and not to the speaker's employer, organization, committee or any other group or individual.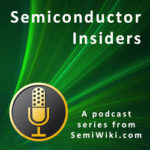 Share this post via:
---