VP, Electronics & Semiconductor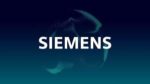 Vice President, Electronics & Semiconductor- SISW-PLM
Position Overview:
The Vice President of Electronics and Semiconductor Strategy position is responsible for running the Industry business development for the Electronics and Semiconductor industry sector within Siemens Digital Industries Software business unit. The Electronics and Semiconductor industry is defined to include sub-segments of; Consumer Electronics, Electronics Manufacturing Services, Home Appliances and Tools, Industrial Electronics and Equipment, Semiconductor Devices, and Semiconductor Equipment. The Industry Team is comprised of 8 industry sectors of which Electronics and Semiconductor is one. The position has responsibilities that look at both inbound product requirements and outbound "Go to Market" strategies. The position requires collaborating with a diverse set of individuals from CXOs, VP/Chief Engineer/Director of Engineering and Manufacturing from our customers but also Siemens Digital Industries Software sales teams, internal product development, and marketing teams.
From an inbound requirement perspective, the position is responsible for crafting our product development priorities, technologies, and portfolio investments. In this portion of the job, the person will have accountability for defining product direction and investment priorities based on market trends, aggressive assessments, customer inputs, and industry knowledge. The individual will have to define and work with the various product groups to help outline and define gaps and priorities and work the product group's managers and technical teams to define and flesh out technical issues, gaps, and specific Electronics and Semiconductor required solutions.
From an outbound go to market perspective, the position has several dimensions. Partnering with the marketing team, the individual will have responsibility for developing "Go to Market" strategies and messaging. Additionally, the individual will have responsibility for speaking at major internal Siemens events and external industry events and forums across the globe. The individual will work with other members of the organization to develop templates and solutions that demonstrate industry standard methodologies to help customers shorten their deployment times and realize business benefits quicker. The individual will also work with sales teams to help with pursuits of large strategic opportunities.
The individual will have responsibility for developing an industry vertical specific business plan that covers market trends, competitive evaluations, solution & technology gaps, and recommended priorities and actions for sales. The person will also have accountability for working these recommendations and actions with country managers and automotive teams across the globe to optimize market growth and expansion. The business plan must also address M&A priority and targets.
Requirements:
Must have a background in engineering and/or manufacturing, An MBA is highly desirable.

Minimum 20 years of experience in the Electronics and/or Semiconductor industry with experience in CAD/CAM/CAE and PLM supported process improvement and re-engineering in engineering and manufacturing processes.
Key Attributes: Critical thinking; bold assessments; intuition for business; technology foundation: business development; good communications; executive presence; Electronics and/or Semiconductor process specialist
Work Location: flexible – US Silicon Valley preferred, in or very near a city with a high concentration of Electronics and/or Semiconductor companies.
Organization: Digital Industries
Company: Siemens Industry Software Inc.
Experience Level: Experienced Professional
Job Type: Full-time
Share this post via:
---