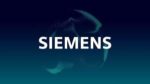 Website Siemens EDA
We are seeking a highly motivated individual who will be responsible for driving technical solutions and business objectives for the PowerPro product line; PowerPro is an innovative solution that enables ASIC/SoC design teams to accurately measure and reduce power from RTL to gates. 
The PowerPro Product Engineer will drive both customer engagements and business goals with our dedicated FAE team and Sales in addition to working closely with R&D to articulate and drive user requirements back into the PowerPro product. 
The ideal candidate is deeply technical and possesses a working knowledge of RTL design and design languages and RTL and Gate level power analysis/optimization through hands-on experience. 
The candidate will require strong communication skills with experience working with customers, understanding their issues and requirements, and feeding that into product requirements. 
The candidate will need to work in a collaborative environment with a dedicated FAE team, Product Engineers, and R&D to drive business objectives.
Specific Responsibilities include: 
• Work closely with priority customers to drive deployment and adoption of existing PowerPro capabilities in addition to early adopter customers for new technologies in collaboration with field/sales and R&D 
• Lead efforts to gather requirements from customers and field and work with R&D and product marketing to drive these requirements into PowerPro product line 
• Collaborate with technical experts across multiple divisions for power requirements and solutions that will differentiate Mentor products across a wide variety of power use models 
• Create and deliver technical training for experienced AE's and customers in addition to technical collateral such as white papers, application notes and technical presentations 
• Work through complex issues independently and create new solutions and methodologies around power and adoption of new power methodologies and solutions 
• Work in partnership with Mentor emulation team and emulation customers on deployment and future requirements for differentiated emulation-power solution • Lead agile teams with R&D with a focus on user interface requirements and deliverables
• BS/MSEE or equivalent industry experience required
• Solid background in RTL design and verification with 10+ years relevant work including experience with power analysis/
optimization techniques required
• Experience with IC power analysis/optimization tools (RTL/GL) such as PowerArtist, PrimeTime PX, Joules, etc. preferred
• Strong communication skills and proven track-record of working collaboratively with both R&D technical team and other 
marketing and sales
• Strong presentation, verbal, and written communication skills
• Travel, including some international travel, will be required
This position may require access to export-controlled technology. If an export license is required and Mentor Graphics elects to apply for such a license, then candidates must be approved and licensed by the applicable government authorities as a condition of employment.
Organization: Digital Industries
Company: Mentor Graphics Corporation
Experience Level: Mid-level Professional
Job Type: Full-time
Share this post via:
---