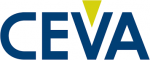 Description
A member of the design and verification team that is responsible for developing specialized DSP, HW accelerators and AI processors for several markets, such as Smartphones, Automotive, Drones, Surveillance, AI and more. The team deals with the cutting edge technologies and working with the leading companies in the industry.
The candidate will own tasks such as micro-architecture, design, verification, test plan, coverage plan, VLSI releases, integration and other tasks that are part of a top notch IP development and testing processes.
Minimum 50% job, reporting to VLSI Team Leader.
Requirements
BSc / MSc Student in Electrical/ Computer Engineering from a leading university.
GPA 82 and up, minimum 2 semesters before graduation.
Knowledge in digital logic systems
Knowledge in object oriented programming- advantage
Knowledge in Verilog, System Verilog UVM or VHDL- advantage
Ability to work 20-25 weekly hours
Please apply with CV's +Grades
Share this post via:
---