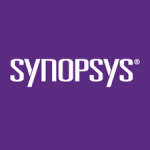 Website Synopsys
Job Description and Requirements
Who we are:
We enable companies to create the leading edge micro-chips found in the latest smartphones, data centre servers; and automobile smart systems. Synopsys is committed to fostering an environment that treats people with respect, honesty, and professionalism.
Our corporate culture is distinguished by its friendly solidarity and the respectful manner with which we treat one another. You can find a large scope for personal and professional development.

We only want the best of the best to join our team. Be ready to produce results; bring innovation, creativity, and passion to work every day.
What you will do:
As a Technical Writer in the Solutions Group at Synopsys, you will be responsible for developing and writing user documents for various Digital and Mixed Signal IPs. You will have an opportunity to work across the various IP product lines of USB, PCIe, Ethernet, DDR, HDMI, MIPI etc., You will be responsible for planning, organizing, writing, and editing the technical specifications, engineering schematics, application notes and user guides.
You will be interfacing with our Design Engineering team to collect the raw content of technical specification and to effectively transform this into user consumable collateral by following the doc-processes.

You will be interfacing with the Application Engineering team to collect user feedback from the customers and collaborate with the Design and Application Engineering team to improvise the content based on the feedback.
From time to time you will make suggestions to improve the doc processes and user experience. You will work independently, interacting and collaborating with multi-site teams and you will deliver high quality documents by demonstrating strict adherence to the style guide and other doc-processes followed by the group. You may be called upon to involve in direct interactions with customer to understand their doc requirements and to get their feedback on the use of our documentation.
Hard skills we're looking for:
•    Degree/diploma in an engineering, scientific, programming, mathematical, or technical discipline
•    5+ years' technical writing experience
•    Excellent problem-solving skills; strong logical reasoning and solution oriented
•    Has a very good understanding/experience with the Technical Publication processes ranging from doc planning/writing/publication of various user documents.
•    Having experience writing technical documentation in an electronics or software industry would be a plus
Soft skills we're looking for:
•    Has excellent communication and interpersonal skills having worked in a team environment
•    Energetic and capable of learning new technologies as necessary
•    Team player and able to work independently with minimal supervision
•    Produce consistently high quality technical documents
•    You care (about others, about doing a good job, about details)
•    Motivated by quality, excellence, and results
•    You take ownership of projects and tasks assigned to you with little to no supervision and have pride in quality work done correctly the first time
Share this post via:
---