Technical Project Manager – Advanced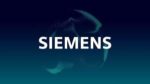 Website Siemens EDA
Technical Project Manager – Advanced
Position Overview:
This position is for a Technical Project Manager – Advanced who will function as an Operations Project Manager for the Siemens Digital Exchange (S-DEX).
The S-DEX is Siemens' ecommerce marketplace that seamlessly connects our customers (buyers) to catalogs of Siemens and third-party sellers' software products and services, where customers can try products for free, easily purchase products and services, access and lead their accounts, and chat with sales representatives (US only).
A successful Operations Project Manager brings strong eye for business and customer obsession, as well as technical and software expertise. They represent the voice of the S-DEX to its customers, both sellers and buyers, working with these parties to efficiently guide them through their journeys on the S-DEX. This position requires excellent technical, problem-solving, and interpersonal skills. Applicants should have experience defining and managing projects and working in a flawless and collaborative mode with various partners. In addition, this position involves collecting requirements that may arise from sellers' or buyers' onboarding journeys, writing detailed specifications, coordinating with the S-DEX platform product owner and development teams to foster and realize.
The Operations Project Manager role is a broad one where a candidate is most successful if they can scale in perspective from strategic vision development to tactical project management tasks.
This position is within the DEX team (DI SW CAS DCO DEX); Title of direct manager – Technical Project Manager – Adv.
Responsibilities:
Primary responsibilities of this position include:
Work directly with S-DEX customers to handle their needs as they progress with their journeys on S-DEX
S-DEX customers include internal Siemens DI SW business segments primarily, other Siemens business units, 3rd party sellers and customers of Siemens;
S-DEX customer journeys include seller onboarding, product/app onboarding, customer purchase of products on S-DEX, and other such interactions that typically occur on an online digital marketplace that connects buyers and sellers
Work with product, program management and development team(s) to define solutions approaches and delivery schedules
Work with business and QA analysts to define and validate specific scenarios as relevant to projects
Anticipate bottlenecks, find opportunities, run risk and partner concerns, and balance the business and user needs versus technical constraints
Clearly and optimally communicate with all partners, including management
Drive process and tooling improvements to increase visibility, efficiency and output quality
Required Knowledge/Skills, Education, and Experience:
BA/BS degree in Computer Science or equivalent practical experience (MBA is a strong plus)
3+ years of relevant work experience in Project Management
Experience with an agile development context
Experience coordinating complex product development cycles and software development schedules
Outstanding verbal and written communications skills with high attention to detail including detailed and effective customer communications
Ability to work autonomously in a highly fast paced and often ambiguous environment, with attention to detail and organizational skills
Analytical acumen, and relief generating and evaluating various forecasts, metrics, and analyses.
Experience defining projects, collecting requirements, writing detailed functional and test specifications, coordinating efforts to scope, schedule and deploy new features sets
Ability to proactively identify upcoming risks, issues, and bottlenecks and problem solve that sometimes cross departmental boundaries
Excellent time management, resource management and planning skills
Ability to collaborate with internal and external customers of varying technical abilities
Experience with Salesforce.com and its B2BCommerce module is helpful
Qualified Applicants must be legally authorized for employment in the United States. Qualified Applicants will not require employer sponsored work authorization now or in the future for employment in the United States.
Organization: Digital Industries
Company: Siemens Industry Software Inc.
Experience Level: Experienced Professional
Job Type: Full-time
Share this post via:
---