Summer 2020 – SAP Product Configurations Intern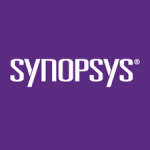 Job Description and Requirements
Synopsys technology is at the heart of innovations that are changing the way we live and work. The Internet of Things. Autonomous cars. Wearables. Smart medical devices. Secure financial services. Machine learning and computer vision. These breakthroughs are ushering in the era of Smart, Secure Everything―where devices are getting smarter, everything's connected, and everything must be secure.
Powering this new era of technology are advanced silicon chips, which are made even smarter by the remarkable software that drives them. Synopsys is at the forefront of Smart, Secure Everything with the world's most advanced tools for silicon chip design, verification, IP integration, and application security testing. Our technology helps customers innovate from Silicon to Software, so they can deliver Smart, Secure Everything.
What you will learn: 
Learn and with guidance, help to manage data translation, help to create and maintain SAP Product Configurations within SAP and related workflow systems (supporting the transition of the Release to SAP process to the MDM process).

Help to create new documentation as required for the MDM processes.

Help to update SharePoint documents, templates and forms as related to the RTS to MDM transition.

Learn about product release cycles and assist with supporting the teams to perform the tasks related to them; including new product introductions, product updates, and learning the Release Event Manager system.

Help to maintain peer tracking SharePoint spreadsheets that carry information related to DWC IP EA product releases, tracking the movement of release dates and assessing potential product cancellations. This will also require learning how to access and use the Release Event Manager system.

Partnering with other teams/groups to support with system issues and or solutions.

Help to update documentation as it pertains to the groups' current processes and solutions.
Skill Requirements: 
Information system related studies

Proficiency in Excel 

Have strong self-learning, analytical and problem-solving skills

Good communications skills

SharePoint experience is a plus
Education Requirements:
– Must be currently enrolled in a Bachelors program at junior or senior level pursuing MIS or related field. 
Share this post via:
---