Summer 2020 – Internal Audit Data Analytics Intern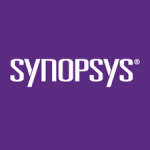 Website Synopsys
Job Description and Requirements
Synopsys technology is at the heart of innovations that are changing the way we live and work. The Internet of Things. Autonomous cars. Wearables. Smart medical devices. Secure financial services. Machine learning and computer vision. These breakthroughs are ushering in the era of Smart, Secure Everything―where devices are getting smarter, everything's connected, and everything must be secure.
Powering this new era of technology are advanced silicon chips, which are made even smarter by the remarkable software that drives them. Synopsys is at the forefront of Smart, Secure Everything with the world's most advanced tools for silicon chip design, verification, IP integration, and application security testing. Our technology helps customers innovate from Silicon to Software, so they can deliver Smart, Secure Everything.
Within the Internal Audit group at Synopsys, the data analytics team uses data science to help inform and guide our internal audit work and provide greater value to our stakeholders.  We routinely design statistical models for outlier detection purposes and apply advanced analytics to data to identify hidden trends and patterns that may help identify both process improvement and risk mitigation opportunities.
The Internal Audit Data Analytics team is looking for a summer intern at our office in Sunnyvale, CA.
As an intern, you will be responsible for:
Collaborating with team members to gain familiarity with financial, operational, and other types of data

Applying data analytic and machine-learning techniques to data to gain actionable insight in support of an internal audit project

Creating visualizations (including dashboards) to display data and insights

Adhering to the data analytics team's standards and processes

Learning and developing applicable technical and professional skills

Developing professional relationships within the team and across the organization
Skills/Requirements: 
– Knowledge of data analytical tools/programming languages (such as R, Python, SQL, etc.) and visualization tools (such as Tableau)
– Ability to collaborate with others in a professional setting. Experience with machine learning a plus.
Education Requirements: 
– Currently pursuing a bachelor's degree in data science, statistics, math, computer science, engineering, informatics, economics, or a related major.  Junior or Senior status required.  Must be enrolled in your degree program throughout the length of the internship.
Share this post via:
---