Sr. Software R&D Engineer-Circuit Simulation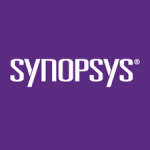 USA – California – Mountain View/Sunnyvale
Job Description and Requirements
At Synopsys, we're at the heart of the innovations that change the way we work and play. Self-driving cars. Artificial Intelligence. The cloud. 5G. The Internet of Things. These breakthroughs are ushering in the Era of Smart Everything. And we're powering it all with the world's most advanced technologies for chip design and software security. If you share our passion for innovation, we want to meet you.
We're looking for Sr. Circuit Simulation R&D Engineer to join the team.
Does this sound like a good role for you?
In this role: You will be part of the R&D team in developing/designing SPICE/FastSPICE circuit simulation products, focusing on device modeling and related features.
Key Qualifications:
In this R&D position, you will  develop, innovate and implement new technologies for Synopsys SPICE and FastSPICE circuit simulation products focusing on device modeling area and related features. The responsibility include:

Research, design, and implementing semiconductor component models from industry's mainstream as well as emerging technologies, and for various analysis of SPICE/FastSPICE products

Work with peer product R&D teams to enable new technology into SPICE/FastSPICE products for optimized performance

Work with industry partners on custom modeling and characterization methodology development

Collaboration with other market leading product teams like parasitic extraction, standard cell library characterization, TCAD, for the development of solutions for emerging technologies

Provide technical support to key and strategic customers in the area of device modeling  
Preferred Experience:

MS/Phd in EE, CS, Physics, Material Science, Applied Statistics, Applied Mathematics and 5+ years of industry experience.  

Device physics, semiconductor process, and  manufacturing knowledge

Experienced with Linux, C/C++, Python programming. Strong background in data structures and algorithms.

SPICE circuit simulation or related EDA software product development experience is preferred

Knowledge in Memory, Analog, Digital, High Frequency, RF device or circuit design is a plus

Experience in Machine learning, GPU is a plus

Good communication skills and team work spirit
Share this post via:
---