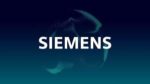 Job Description
Company: SISW – Mentor
Job Title: Sr. Software Developer –  SISW – MG -184419
Job Location: Canada – QC – Montreal
Job Category: R&D/Software Engineering
During the current global health crisis, the priority for Siemens Digital Industries Software is the health and well-being of our entire community including current and future employees, which may add time to our hiring processes.  We appreciate your patience and invite you to visit our website to learn more about how Siemens is responding to the pandemic.  
Mentor Graphics, established in 1981, is a $1+ billion company focusing on supplying design and analysis software for the electronics and mechanical product development industries. The Mechanical Analysis Division of Mentor Graphics Corporation provides 1D and 3D Computational Fluid Dynamics software and consultancy services to eliminate mistakes, reduce costs, and accelerate and optimize designs involving heat transfer and fluid flow before physical prototypes are built.  The Infolytica Product Line, within the Mechanical Analysis Division, is a provider of Electromagnetic and Thermal analysis software for low frequency devices. The Infolytica products are widely used in the design of high performance electromechanical devices in industries such as aerospace, automotive, consumer electronics, electrical appliances, medical and power generation.
Position Summary:
As a Software Developer, you will be involved in the development and maintenance of the software products offered by the Infolytica Product Line. You will be an active member working with the software development team in an agile environment. You will ensure that established procedures are followed in order to produce timely and quality releases. The Infolytica Product Line software products are always evolving and new and complex functionalities are added with every release.
Key Responsibilities:
Principal responsibilities will be the implementation of new functionalities for the Infolytica product line and maintaining existing code in order to improve their performance either through bug fixes or through optimizations. The successful candidate should have a strong knowledge of C# and C++, to be able to fulfil the requirements of this position.
Required Skills:
The following skills need to be demonstrated by the successful candidate:
• Strong knowledge in C# and C++
• Good development knowledge on Windows
• Experience with Microsoft Visual Studio
• Experience with CAD engineering software
• Well organized and team player
• Strong oral and written communications skills
Desired Skills:
The following skills would strengthen a candidate's application.
• Managed C++/CLI, .Net (C# and VB)
• Familiarity with Agile Scrum
• Understanding of the software development cycle
• Knowledge of TFS or an equivalent change management system
• Experience with Matlab and familiarity with circuit simulation packages
Qualifications and Experience:
The successful candidate should possess a university degree in software engineering, computer science or electrical engineering, with up to 5 years of experience.
Organization: Digital Industries
Company: Mentor Graphics (Canada) ULC
Experience Level: Experienced Professional
Job Type: Full-time
Share this post via:
---