Sr. Applications Engineer – PCB / Signal Integrity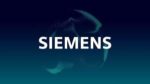 Company: SISW – Mentor
Job Title: Sr. Applications Engineer – PCB / Signal Integrity – MG – SISW – 206576
Job Location: USA, Remote
Job Category: Applications Engineering
The Applications Engineering Consultant (AEC) is responsible for execution of the strategy to achieve specific business targets and strategic objectives for Electronic Board Systems (EBS) HyperLynx products within the territory.  The AEC will be responsible for collaboratively engaging with customers to understand their challenges and needs and working with the Account Technology Manager (ATM) to plan and execute a strategy to maximize value of the HyperLynx products to the customer and Mentor.  
As partof this role, the AEC is responsible for working with the ATM team and Account Managers (AM) to define the technical account plans and campaigns necessary to achieve the initial win, proliferation, and development partnerships with customers in the territory.  This person is expected to implement the tactics for the strategy and be the technical lead for the opportunity coordinating among peers throughout the AE organization.  Providing critical field intelligence back into the EBS BU (business unit) is also required to make sure the product direction and roadmaps are aligned with the customer needs within the territory.
The location of this position is flexible within the US.
Responsibilities Include:
The overall responsibility is to drive the technicalexecution of the strategy to achieve technical wins and demonstrate the value of the EBS HyperLynx products by solving the customer's problem.  
Work with ATM organization to define the strategy and tactics to achieve a technical win.

Lead the technical engagement and collaborate with the AE organization. 

A basic understanding of all elements of a technical campaign – decision process, success criteria, committed usage upon success, and, of course, solving the customer's problem. 

Establish regular face-to-face meetings with the customer to build trust and identify challenges the customer may be facing.

Demonstrate a clear understanding of the customer's problem(s) and work with the ATM to provide proposals on solutions that address the need.  

Design and develop automated solutions around the HyperLynx product line that can address the customer's need.   

Collect and communicate customer feedback, competitive information, and general field intelligence back to the ATM team and the EBS BU with the goal of aligning product direction and roadmaps to the customer needs within the territory
Qualifications:
BS Degree or equivalent 

Prior experience in Signal Integrity / Power Integrity / Electromagnetics with design or Applications Engineering required

Python / VBScript automation skills required

5+ years of related experience. 

Prospecting/uncovering skills 

Python / VBScript automation skill

Excellent communication skills

Excellent communication skills

Ability to successfully drive closure of technical benchmarks

Ability to effectively work in a highly matrixed organization across AMs,ATMs, field AE organization, and the business unit 

Professional customer presence

Business travel required (approximately 25%)
Organization: Digital Industries
Company: Mentor Graphics Corporation
Experience Level: Experienced Professional
Job Type: Full-time
Share this post via:
---