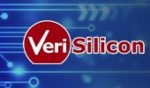 Descriptions
Lead the planning and implementation of project.
Facilitate the definition of project scope, goals and deliverables.
Plan and schedule project timelines, track project deliverables using appropriate tools.
Coordinate cross-function teams include ASIC, SW, HW etc.
Constantly monitor and report on progress of the project to all stakeholders, present reports -defining project progress, issues, risks and solutions.
Implement and manage project changes and interventions to achieve project outputs.
Produce Project evaluations and assessment of results.
Requirements
Master's Degree or equivalent with a minimum of 3 years' experience or a Bachelor's -Degree with a minimum of 5 years' related experience.
Participated in the whole process of chip development ,understand of complete chip development lifecycle and entire design flow( wafer-processing/packaging/testing/QA/software/board/etc.).
Prefer to have IoT related SoC or MCU chip project management experience.
Qualification in project management or equivalent.
Knowledge of both theoretical and practical aspects of project management.
Knowledge of project management techniques and tools.
Experience working independently and as part of a team to solve difficult technical, quality, cost, and schedule challenges.
Good communication organization ability, initiative, sense of responsibility.
Share this post via:
---