Software Engineer – Specialized Meshing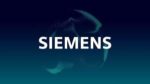 Siemens is seeking a software development professional with experience in the development of meshing algorithms to contribute to our STAR-CCM+ software.
The main objective of the position is to work on the STAR-CCM+ specialized meshing team by improving and developing meshing algorithms for our suite of specialized meshers.  These may include swept meshing, cylinder meshing or block-structured meshing among others.
This person will report to the Software Engineering Manager of the Specialized Meshing Team.
This person will be working preferentially in our Austin, Texas office.
Other offices:  Seattle, WA, Lebanon, NH, and Liberty, IA or Pune, India might be considered based upon experience.
Responsibilities:
Designing and writing and/or improving meshing algorithms.

Writing unit tests to ensure code reliability and prevent regressions.

Testing and Fixing code written by employee and other developers.

Reviewing code written by other developers.

Developing GUIs to support meshing algorithms.
Required Knowledge/Skills, Education, and Experience:
Experience in writing cohesive, well-structured, object-oriented, C++ code.

MS or Ph. D in Engineering, Computer Science, Applied Mathematics, or a related discipline.

Experience in the development of meshing software algorithms.

Ability to work well in a team environment and independently.

Ability to communicate outside the team.
Preferred Knowledge/Skills, Education, and Experience:
In our search, we will give preferential consideration to those candidates with experience in any of the following areas:
Development of block-structured meshing algorithms and/or tools.

Experience with 3D-CAD modeling concepts such as NURBS and B-Splines.

Understanding of software lifecycle tools like source code control systems, debuggers, continuous integration testing systems, etc.

Developing software in a commercial environment.

Engineering simulation software experience.

Client/server architectures.

Java and scripting languages such as Python and Bash.

Developing on both Linux and Windows.
Organization: Digital Industries
Company: Siemens Industry Software Inc.
Experience Level: Early Professional
Job Type: Full-time
Share this post via:
---