Software Engineer (C++, Linux)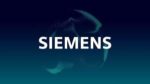 Job Description
Company: SISW – MG
Job Title:   Software Engineer (C++, Linux)    184009
Job Location: USA – CA – Fremont
Job Category: R&D/Software Engineering
Job Duties:
We are looking for a highly motivated Software Engineer to work in the Questa Simulator R&D group in the Design, Verification & Test (DVT) Division. You will be part of a high-performing R&D team responsible for designing and developing high performance Verilog HDL simulation solutions.
Job Qualifications:
The successful candidate will possess the following combination of education and experience:
• Bachelors or Master's Degree (or equivalent) in Electrical Engineering, Computer Engineering, Computer Science or related field is required.
• Experience in C/C++ programming on Linux or Windows development platform. Good understanding of C data-structures and algorithms are essential. Job will require working on large scale software development using industry standard software development and source code management tools.
• Very strong written and verbal communication skills in English
• Experience with scripting languages, hardware design and verification understanding or any other software development experience would be considered a plus
• Experience with software performance optimization, modern microprocessor assembly language or SSE instructions a plus
Organization: Digital Industries
Company: Mentor Graphics Corporation
Experience Level: Mid-level Professional
Job Type: Full-time
Share this post via:
---