Senior Field Marketing Specialist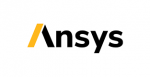 Date: Feb 19, 2020
Location: Pune, IN, 411007
Company: Ansys
ANSYS is the global leader in engineering simulation, helping the world's most innovative companies deliver radically better products to their customers. By offering the best and broadest portfolio of engineering simulation software, ANSYS helps companies solve the most complex design challenges and engineer products limited only by imagination.
SUMMARY
The role of Senior Field Marketing Specialist will be to build and execute plan for digital marketing of ANSYS' products and services. The Senior Field Marketing Specialist will team up with the sales, technical team, product and industry marketing to develop effective and efficient digital marketing plans. He/she will seek guidance and work closely with the Manager (Marketing) to deliver on business objectives. The Senior Field Marketing Specialist will also be responsible for executing Account Based Marketing plan by working closely with the Manager and the other marketing tactics team. The candidate will be working on building strong content and for delivering that to Strategic Accounts to ensure account growth. The candidate will also be working closely with the channel program team to execute marketing plans for growing small and medium business and mid-market accounts.
RESPONSIBILITIES
•Develop and execute plans for digital marketing for ANSYS' products.
•Build strong content and deliver the content through different digital mediums to maximize impact.
•Explore social media, third party websites, blogs and other digital mediums to build awareness perception and interest among the targeted buyers.
•Maximizing RoI for digital initiatives through targeting right markets, industries, customers, products and through working with sales and technology team.
•Maximize SEO ranking of ANSYS' knowledge content. Tracking, monitoring traffic to content, events, working on limitations and bottlenecks and further improving on the traffic
•Work with sales and technical team to identify, prioritize accounts and execute ABM activities for account growth
•Explore different strategies and execution plans for maximizing the impact of ABM. Use digital to drive value proposition for accounts thus helping build awareness, perception, interest and loyalty.
•Success metrics building and monitoring for ensuring successful ABM execution
•Deployment of activities such as account specifics tech day, webinars, developing landing pages to maximize success metrics
•Work with sales, technical and channel partner teams to develop and execute marketing plans for channel partner customers.
•Prioritizing marketing events to maximize RoI for marketing budget allocated for channel partner marketing.
MINIMUM QUALIFICATIONS
•Bachelor/Masters in Engineering from IIT/BITS/NITs and MBA from IIMs/SPJIMR/ISB/ IMD. Should have engineering background in mechanical / electronics / computer science / aerospace / chemical / industrial engineering. Should have majored in marketing during MBA.
•10-12 years of experience in B2B marketing of software, Hi-tech products or B2B offerings.
•Have executed digital marketing techniques such as social media marketing, SEO, webpage development, digital content development.
•Should have experience of sales force cloud marketing tool or a similar tool.
•Should have demonstrated on executing plans for growth of sales accepted opportunities.
•Strong understanding of B2B buying process, challenges and success factors. Knowledge of sales cycle, challenges faced by sales in convincing the customers would be useful.
•Strong analytical orientation, attention to details, ability to work in a cross-functional team, strong customer focus, business acumen is essential. Ability to understand ANSYS' technical offering and to develop strategies to realize opportunities through the offering.
PREFERRED QUALIFICATIONS
•Experience in B2B and B2C demand generation environment with strong focus on digital marketing will be preferred
•Ability to travel upto 35%
Share this post via:
---