Senior Consulting Engineer (ANSYS Platform Implementation Specialist)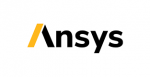 Date: May 25, 2020
Location: Pune, IN, 411007
Company: Ansys
Ansys is the global leader in engineering simulation, helping the world's most innovative companies deliver radically better products to their customers. By offering the best and broadest portfolio of engineering simulation software, Ansys helps companies solve the most complex design challenges and engineer products limited only by imagination.
SUMMARY
ANSYS is the WW leading simulation software company. Engineering simulation has become a key area of product development. It is recognized as instrumental in the digital transformation of industries: simulation and analysis tools are key technology to accelerate design development and reduce the use of physical prototypes. With a connected product (IoT), simulation provides value through the product life cycle from requirements, design, testing, manufacturing, commissioning, operations and maintenance.
The ANSYS Platform Implementation Specialist is responsible for leveraging advanced-level engineering and product development knowledge to implement enterprise-level solutions to enable customers to more effectively utilize advanced simulation technologies throughout their product development and engineering process. As a Platform Implementation Specialist, you will work closely with an ANSYS solution architect to understand and implement solutions for transforming customer's current simulation practices and their usage from the overall product development process towards a managed and well-integrated simulation environment based on ANSYS Simulation Process and Data Management (SPDM) Platform. The to-be state will enable customers to effectively and efficiently:
Integrate their simulation processes into overall product design process, including traceability of simulation data to product data.
Manage the simulation data and processes
Increase productivity of simulation engineers by providing relevant input data, access to compute resources from a single environment
RESPONSIBILITIES
Assist the ANSYS solution architects to design a solution based on the understanding of customers as-is and to-be state.
Lead/Assist in coordinating and executing all technical activities during the solution implementation phase such as implementation of workflows or other business logics.
Utilize the ANSYS SPDM platform as the foundation to select the appropriate technologies for implementing the defined solution.
Ensure software engineering best practices and/or methodologies are used within the project team to ensure high quality deliverables
Review teamwork work products to ensure that they are accurate, consistent, and meet customer requirements.
Lead/Assist in testing the implemented solution in the customer's environment including involving key users from the customer.
Instruct introductory and/or intermediate training classes on the usage of ANSYS SPDM.
Participate in internal corporate initiatives to further enhance the ANSYS SPDM product and/or best practices for using and configuring the product.
Be a team player who can collaborate effectively with all key ANSYS and customer stakeholders including sales, product development, project management, implementation engineers, and end users.
MINIMUM QUALIFICATIONS
Bachelor's degree in Computer Science, Engineering Mechanics, Mechanical, Aerospace and Civil Engineering or other technical discipline
A minimum of 5 years of experience in an engineering environment
A minimum of 3 years of experience in PDM configuration, implementation and customization.
A minimum of 3 years of experience in C# or JAVA or JavaScript program language
Experience with enterprise class product development systems like PLM, ALM, and ERP
Demonstrated use of relevant ANSYS software or knowledge of other commercial CAE, CAD, EDA software packages
Strong interpersonal and communication skills, with the ability to facilitate and conduct webinars and presentations to customers
Demonstrated skills in writing and presenting in fluent English
Logical problem-solving approach and the ability to clearly communicate the situation and proposed solution to the customer
Projects a professional image and strong business acumen during customer interactions
Self-starter who possesses a sense of urgency, strong organizational and follow up skills
Communicate equally effectively at the executive level to discuss business requirements and value, as well as the engineering level to discuss technical requirements, capabilities, and benefits
PREFERRED QUALIFICATIONS
MS or PhD degree a plus
Experience with ARAS PLM Platform is preferred
Experience with administrating enterprise class product development systems like PLM, ALM, and ERP is a plus
Must have passion and drive for personal technical excellence and high performance
Must have customer service aptitude and maintain customer focus
Ability to travel up to 40%
Share this post via:
---