Senior Consulting Engineer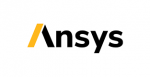 Website ANSYS
Date: Mar 26, 2020
Location: San Jose, CA, US, 95134
Company: Ansys
ANSYS is the global leader in engineering simulation, helping the world's most innovative companies deliver radically better products to their customers. By offering the best and broadest portfolio of engineering simulation software, ANSYS helps companies solve the most complex design challenges and engineer products limited only by imagination.
RESPONSIBILITIES 
Work with our world class solutions engineering team to configure a complete virtual Advanced Driver Assistance Systems (ADAS) simulation platform for the testing of autonomous vehicle systems under different environments, conditions, and traffic scenarios.
Bring together various pieces of a complete ADAS solution such as detailed radar, lidar, and camera models, control software, world scenes creation, and vehicle dynamics, and provide a system level response that will be integrated in ANSYS software products.
Incorporate and integrate data from different sources, including global traffic scenes, sensor simulations, control software and vehicle dynamics to create a system level simulation environment by developing customer specific GUIs, APIs, and Scripts.
Build connectivity of system scenarios to the overall simulation loop.
Correlate simulation results against test data.
Create and maintain validation test suites.
Design and execute virtual testing of autonomous vehicles using system level simulations of traffic scenarios.
Mentor and train internal and external stakeholders of the ADAS project on methodology and deployment of system level modeling.
Help to deploy ANSYS managed workflows.
MINIMUM QUALIFICATIONS 
Master's degree or foreign equivalent in Electrical Engineering or a related field of study, and three (3) years of experience in a related position.
Alternate Acceptable Education and Work Experience Requirement: Bachelor's degree or foreign equivalent in Electrical Engineering or a related field of study, and five (5) years of experience in a related position.
Work experience or academic coursework must have included:

automobile industry system architecture and design;
vehicle control algorithm design, simulation, and embedded system software development;
computer vision and image processing algorithm design and development in the automobile industry;
artificial intelligence and machine learning algorithm design in the automobile industry;
vehicle system HIL/SIL simulation, vehicle communication, and system rapid prototyping;
automobile industry diagnostic algorithm, data visualization software development on web application.

Must be willing to travel domestically and internationally up to 20% of the time.
Share this post via:
---