Senior Application Engineer – Granta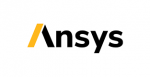 Website ANSYS
Date: Feb 21, 2020
Location: Tokyo, JP, 100-0001 Osaka, JP, 530-0001 Nagoya, JP, 450-0001
Company: Ansys
SUMMARY
ANSYS is the WW leading simulation software company. Engineering simulation has become a key area of product development. It is recognized as instrumental in the digital transformation of industries: simulation and analysis tools are key technologies to accelerate design development and reduce the use of physical prototypes. With a connected product (IoT), simulation provides value through the product life cycle from requirements, design, testing, manufacturing, commissioning, operations and maintenance.
Material costs have become critical contribution to the overall product development cost ; with factor of safety margins going down and product complexity going up, the role of material development is becoming even more important than before; Upcoming technology disruptions such as Autonomous-electric vehicles are pushing eco-systems to be aware of material type (for example reduce rare earth material content), usage, cost etc. (within the product, and product interfacing with the surroundings) Thus, material accuracy, traceability and reliable materials information to make smart materials choices and to ensure simulation accuracy is becoming vital. ANSYS' recent acquisition of Granta technologies is to help customers manage enterprise material intelligence and information through product life cycle from CAD to manufacturing to services/operations. These new technologies are to help customers manage IP, security through access and version control, interconnect with other enterprise systems such as CAD/PLM, MES and CAE; Knowledge and data management of material, material characterization, supply chain integration, ultimately bringing down material development and introduction cost while improving design efficiency.
ANSYS is looking for technical presales engineer to engage with our large Industrial, high-tech and automotive top enterprise, strategic customers on material informatics: Discover the enterprise material discovery, development, engineering, organization, interconnect of enterprise systems and material usage through product development process. Then, propose technology solutions by documenting pain points, as-is to to-be processes, organizational ROI, scoping, prioritization.
RESPONSIBILITIES
• Lead and assist in coordinating, discovering all technical activities through the sales opportunity such as finding customer material informatics journey, material discovery, development, engineering and management pain points, bottle necks, develop value propositions, solutions.
• Analyze business and technical needs, requirements and the state of a customer's current infrastructure, operations, and workflows
• ANSYS Granta MI platform is the foundation; to select the appropriate technologies and architect/design complete solutions by collaborating with services architects, software developers that transform customer material informatics journey
• Participate in internal corporate initiatives to further enhance the solution suites, presales/sales enablement and professional growth
• Articulate the ANSYS value proposition, which may encompass its entire suite of products (mechanical, fluid, electrical, electronics, optical, systems…). •
• Be a team player who can collaborate effectively with all key ANSYS and customer stakeholders including sales, product development, project management, implementation engineers, and end users
MINIMUM QUALIFICATIONS
• Fluency in Japanese and English (written and spoken) and ability to communicate highly complex, technical and business subjects
• Excellent presentation and interpersonal skills
• Experience of an industry served by ANSYS, such as aerospace, automotive, consumer electronics, defense, energy, medical, oil and gas
• Graduate or Post Graduate degree in mechanical, material science or other engineering related discipline
• Familiarity with one or more of the tools associated with virtual product development or materials information management
• Ability to work independently, as well as with others in a global diverse team environment
• Demonstrated ability to manage multiple projects and to communicate effectively with customers
PREFERRED QUALIFICATIONS
• Working experience with value-based or consultative selling techniques
• Higher Degree (Master or PhD) in mechanical, material science or other engineering related discipline
• Excellent knowledge of office automation software including Excel; good knowledge of PYTHON, MATLAB or another language; knowledge of database applications
• A passion and drive for personal technical excellence and high performance
• Available for travel (up to 50%)
Share this post via:
---