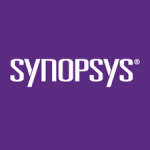 Website Synopsys
Job Description and Requirements
Manages the development and implementation process of company's products and services involving departmental or cross-functional teams focused on the delivery of a product or computer-based system to external or internal customers. Leads and directs teams in strategic and tactical aspects. Provides business and management expertise and consultation. Identifies needed resources to achieve timely deliverables; plans and directs schedules; identifies and escalates issues; drives problem resolution through fact-based, conscious decision making; and manages risk and change from conception to delivery. Defines, promotes, implements and improves team, cross-functional and cross-departmental business and engineering processes and practices.
Able to communicate clearly and effectively. Able to work independently and create and meet schedules.
Typically requires a minimum of 8+ years of related experience. At this level, post-graduate coursework or knowledge base equivalent may be desirable. Having wide-ranging experience, uses professional concepts and company objectives to independently resolve complex issues in creative and effective ways. Understands customer wants and needs. Customarily exercises a high level of independent judgment and interpretation in selecting methods, techniques and evaluation criteria to obtain results. Frequently performs in project leadership role. Drives programs and business initiatives. Determines methods and procedures on new assignments and projects. Offers new solutions or direction and is able to encourage and motivate others to support new solution or direction. May advise senior management on specialized technical or business issues. May coordinate activities of other personnel as a team lead. Represents the organization as the principle contact on business unit and/or company-wide projects. Interacts with management and senior external personnel on matters requiring coordination across internal groups. Networks with key contacts outside own area of expertise.
Share this post via:
---