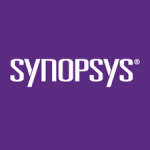 Job Description and Requirements :
Provides primarily pre-sales technical support for the implementation of complex products/applications/solutions.
Uses in-depth product and domain knowledge to provide technical expertise to sales staff and the customer/prospect through sales presentations and product demonstrations.
Assists the sales staff in understanding a customer/prospects business context, assessing potential application of company products or services to meet customer/prospect needs in order to make a positive economic impact to their business.
May manage a product solution validation exercise, based upon customer/prospect requirements to demonstrate feasibility of the solution, often requiring rapid prototyping and/or product demo for client.
May provide consultation to prospective users and/or product capability assessment and validation.
May also provide post-sales technical support to act as an enabler in the delivery  of implementation support, training, and maintenance of company products/applications/solutions while assessing the potential for upsell or cross-sell opportunities in the customer.
May capture and codify pre-sales best practices for dissemination across the wider pre-sales team.
Typically single technical point of contact in a pre-sales engagement.
Participate in deal specific account strategy planning sessions to identify how Sales Engineer can increase competitive positioning by being a differentiator in the sales cycle. Developing responses for competitive product positioning.
Requirements
Typically requires a minimum of 8+ years of related experience.
Having wide-ranging experience, uses professional concepts and company objectives to independently resolve complex issues in creative and effective ways.
Understands customer wants and needs.
Customarily exercises a high level of independent judgment and interpretation in selecting methods, techniques and evaluation criteria to obtain results.
Frequently performs in project leadership role.
Determines methods and procedures on new assignments and projects.
Offers new solutions or direction and is able to encourage and motivate others to support new solution or direction.  May advise senior management on specialized technical or business issues.
May coordinate activities of other personnel as a team lead.
Networks with key contacts outside own area of expertise
Share this post via:
---