Principal FAE – Tensilica IP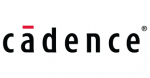 Tensilica is seeing rapid adoption of our award winning extensible and configurable processors – Join our winning team!
As a Principal Field Applications Engineer, you will collaborate with strategic customers on cutting-edge  SOC designs using Tensilica DSP IP.  In this key pre-sales role, the Field Applications Engineer will leverage their expertise in Processor architectures,  embedded Software development tools, machine learning, Vision/Audio/Baseband processing, and SOC design to expand Tensilica IP proliferation in North America.  The ideal candidate will have Processor/DSP architecture background either in design engineering or application engineering role, coupled with strong communication skills.
Job Responsibilities include the following:
– Drive customer evaluations for Tensilica IP
– Prepare/Deliver Technical presentations and product demonstrations to promote/position Tensilica products
– Benchmark and Optimization of processor performance using both SW and RTL optimization techniques
– Understand customer requirements and help define future product roadmap with marketing teams
Qualifications are:
– BS/MS degree in engineering and 5+ years' industry experience specifically focused on Processor/DSP
– Hands-on Embedded Software tools experience
– Great English Verbal/Written skills
Share this post via:
---