Materials Data Analyst Intern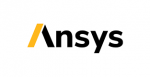 Website ANSYS
Date: Mar 24, 2020
Location: Cambridge, GB, CB1
Company: Ansys
Materials Data Analyst – Internship
ANSYS Granta are seeking a graduate with an engineering or science background to join our team for 10-12 months.
The role will focus on working with the Data Products Team in the development of ANSYS Granta's range of data products. As part of this team you will be developing data products that will help commercial organizations perform accurate multiphysics simulations on their products, and make informed material choices during the product design to optimize performance, minimise cost or minimise the environmental impact. This is an excellent opportunity for those looking for a placement opportunity as part of their university course or for those looking to gain experience in a technical environment.
The Role
Project work will vary, but typically involves independent research and data manipulation and analysis.  Being able to quickly analyse information and concisely report back findings in verbal or written documentation are key skills for this role. As is an interest in engineering materials and processes, across a wide variety of material classes.
Your role will be to work with the Data Products Team in the development of data products, such as Materials Data for Simulation and MaterialUniverse. Typical projects may include adding information about a new material being used in an industry specific application or researching a new processing technique that has recently been developed.
Key responsibilities:
Aiding the team in the development of new content for data products, with specific projects aimed to meet users' needs
Working alongside product managers to enhance the coverage of data in order to increase the scope of the products and improve functionality for end users
Project work, typically involving a research phase using online search engines, an analysis phase where Excel is used to manipulate data and a data input phase, which uses ANSYS Granta's software to import the information into the databases
Supporting the team in the creation of new products, which may involve working independently on small scoping projects to research into a new area, before feeding back findings to the team and making recommendations for review
Why do our interns value their time at ANSYS Granta:
You will gain valuable experience working in an innovative & international company
You will work on highly relevant projects which ultimately form part of the ANSYS Granta product line
You will learn new skills, especially IT related ones
You will have a very good chance of getting full time employment either with ANSYS Granta, our partners or our customers
Job Requirements: The ideal candidate will have:
Good knowledge of materials and processes: specifically, you have covered engineering materials as part of a general engineering course; ideally following a specialised materials course
Some computing background with good Excel skills at the minimum. A genuine interest in developing your IT and data analysis skills
Good English language skills. Should English not be your first language, this will also be an excellent opportunity for you to improve your English throughout the placement
Good attention to detail and a methodical nature
Share this post via:
---