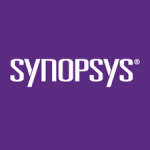 Website Synopsys
Job Description and Requirements
Sr. IT Architect
You will perform IT functions such as design, analyze, evaluate, test, debug, and implement infrastructure services in support of one or more functional areas such as R&D, Marketing, Accounting, or Human Resources. You will support operating systems, databases, or utilities software. You will plan, conduct, and direct the analysis of business problems to be solved with automated systems, as well as analyze, design, acquire, and implement projects for enterprise level IT infrastructure services.
Responsibilities
Resolves issues in creative ways.
Exercises independent judgment in selecting methods and techniques to obtain solutions.
Executes projects from start to completion.
Contributes to moderately complex aspects of a project.
Determines and develops recommendations to solutions.
Works on team-driven or task-oriented projects.
May guide more junior peers with aspects of their job.
Networks with senior internal and external personnel in own area of expertise.
Requirements
Typically requires a minimum of 5 years of related experience.
Strong knowledge of Linux system deployment, configuration management, system administration and security.
Strong knowledge of network and infrastructure services like LDAP, Active Directory, DNS, SMTP and etc. Experience with tools for service troubleshooting, monitoring, automation and performance benchmark.
Experience with public, private or mixed cloud environments. Proficient with virtualization and container technology and tools, such as VMware, KVM, Xen, Docker and etc.
Proficient with at least one scripting/programming language such as Bash, PowerShell or Python.
Familiar with web technology stack including web server, database, REST API, load balancing, web security, web authentication and etc.
IT Security practices including encryption, certificates, key management, patch management, security hardening and auditing.
Good documentation and analytical skills is required.
Good verbal and written communication skills are required. Demonstrates aptitude for providing exceptional customer service.
Excellent troubleshooting and problem resolution skills are required.
Able to work well under aggressive deadlines. Works well as a member of a team as well as independently.
Share this post via:
---