Automotive & Transportation Marketing Manager- SISW- PLM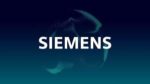 Job Description
Automotive & Transportation Marketing Manager- SISW PLM
Position Overview
As the Marketing leader for the Automotive & Transportation (A&T) industry, you will be a key resource of knowledge, insight and direction across the company, and work with a team dedicated to our overall success in the industry. You will develop marketing strategies, plans, messaging, and campaigns to support achievement of strategic revenue objectives for A&T and its respective industry segments. This position plays a meaningful role in marketing planning and design to ensure the industry solutions and products are differentiated from competitors. The Marketing leader keeps informed evaluates new and existing market trends for financial potential and works with employee education, sales, customer support and product groups on positioning industry solutions that we take to market.
Responsibilities
–  Leads A&T marketing activities or services as a senior level marketing manager in a large corporation
–  Includes A&T responsibilities in several areas of marketing, including campaign messaging and content development, market research, advertising, public relations, marketing communications, business partners, and digital marketing
–  Works with executives to identify, develop, and implement effective and productive A&T marketing strategies, plans and campaigns
–  Co-leads annual A&T Executive Council working with leading A&T companies as well as key Siemens leadership
–  Proactive and able to prioritize with minimal supervision
–  This is an individual contributor role
Required Knowledge/Skills, Education, and Experience
–  Bachelor's degree in Marketing, Business, or Engineering
–  5+ years' experience in or working with the A&T industry
–  Marketing content/campaign creation experience (B2B) with specific background in messaging, collateral development, etc.
–  Self-motivated and self-starter
–  Structured thinker and excellent analytical skills
–  Excellent written skills, including the ability to develop clear messaging concepts and author appropriate content to support marketing execution and sales enablement
–  Excellent verbal communication skills, including the ability to present to large audiences
–  Excellent communication skills
–  Ability to collaborate with and influence others as part of a virtual team, as well as lead virtual teams
–  Ability to handle programs/projects, including definition of timing plans, resources and deliverables as well as issue identification and resolution.
–  Extensive experience with Microsoft Office, PowerPoint, Excel and Word, and ability to learn new productivity software skills as needed
Preferred Knowledge/Skills and Experience
–  10+ years of industry career experience in an enterprise where role was Marketing and Product Development, Manufacturing, Business Development, Sales or Consulting
Organization: Digital Industries
Company: Siemens Industry Software Inc.
Experience Level: Experienced Professional
Job Type: Full-time
Share this post via:
---