Application Support Engineer Advanced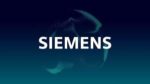 Job Description
Polarion Support Engineer
As an Application support Engineer in GTAC, you would be responsible for assisting customers in the use of Siemens PLM software products.  Your primary mission is to troubleshoot and verify defects in our software as well as identify and clarify additional documentation needs.
In the course of investigating technical issues, you will work with other support engineers and the Polarion Development team to escalate key customer issues.
Your primary focus in this position would be the Polarion ALM product.
Specific Responsibilities Are:
Under minimal direction, analyze the customer's question or problem, and provide a solution or a workaround that meets the customer's needs, when possible, in a timely manner.
Identify critical issues and take responsibility for successful resolution of the issue by writing detailed problem reports (PRs) and enhancement requests (ERs).
Develop technical articles for publications, newsletters, and online customer self-help tools
Duplicate reported customer problems, and provide explicit examples to Development to enable them to reproduce any software issues that need to be fixed
Provide technical training on the products that you support to other members of the GTAC team, while expanding the scope of your product knowledge to include additional functional areas, applications, focal points or modules while maintaining expertise in your primary product area.
Prerequisites And Essential Functions:
Minimum 4-year undergraduate degree in a computer-related field of study, or equivalent education and experience.
Understanding of Agile and Waterfall software development methodologies.
Excellent written and verbal communication skills.
Excellent prioritization, multi-tasking and problem-solving skills.
Ability to comprehend complex software concepts, and be familiar with MS Office.
Excellent interpersonal communication and customer care skills.
Ability to assess customer's IT knowledge levels.
Logical thinker with excellent analytical skills. Ability to leverage your analyses to find nontraditional, creative, or "outside the box" solutions to resolve customer issues.
Accurate writing and record-keeping.
Experienced in direct communication with customers.
Fluent spoken/written English. An additional language is a plus.
Able to work 40 hours per week, and sometimes be on call for an emergency over a weekend.
Major "Pluses"
Experience with web technologies – HTML, Java, JavaScript.
Working knowledge of Java, Subversion, Apache, PostgreSQL, LDAP.
Experience in tech support, Development or Quality Assurance.
Experience with server administration, especially operating system configuration (Windows Server, Linux).
Organization: Digital Industries
Company: Siemens Industry Software, s.r.o.
Experience Level: Experienced Professional
Job Type: Full-time
Share this post via:
---