Aerospace / Defense Project Manager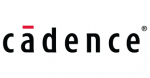 Position Description:
The Aerospace and Defense Program Manager will be involved in bidding on, closing, and managing contracts with both the US Government (DARPA, DOD commands, US Government Labs) and Government Prime Contractors, in collaboration with Cadence Sales, Legal, Finance, and the Cadence Business Units. The candidate will support Cadence technical teams, account teams, and other commercial organizations along with external customers including the U.S. federal government and US federal government contractors. The Aerospace and Defense Program Manager will also provide guidance in connection with key compliance processes involved in the U.S. Government Contracts tendering process including, RFQ, Negotiation, and Contract Execution.  This position assigns, organizes and monitors work of program staff, providing technical support and direction, and ensuring completion of the program on schedule and within budget constraints.  Excellent communication skills are required as there is regular interaction with Customer teams and the Cadence account team involving technical and commercial negotiations.   This is not a sales position but does require close collaboration with the Cadence Sales Team and the Cadence Product and Services Teams.
Responsibilities:
Preparation of RFQ/RFP/BAA responses for bidding on US Government contracts
Preparation of Statement of Work documents to ensure compliance with RFP/RFQ/BAA.
Lead cross-functional teams, ensuring that all deliverables are successfully managed, executed, monitored and controlled such that Customer success and satisfaction are achieved.
Coordinate between a Cadence key customer account team and extended members of Cadence's EDA tool, IP product and application engineering teams supporting the account.
Drive account level project tasks to completion in accordance with the project schedule. Reports status and other metrics related to the account projects.
Proactively identify, mitigate and resolve issues.
Manage and set priorities for resources across teams to achieve customer account objectives.
Foster an environment of collaboration, trust, and accountability for teams supporting the customer account.
Coordinate across Cadence Account and Technical teams to support compliance with data security requirements in US Government contracts

High-level support of meetings with USG and DOD Prime Defense Industrial Base entities for on-going management of in-process contracts, in collaboration with the individual Cadence Program Managers

Provide feedback to Cadence Management regarding potential contract maintenance, operational and financial issues raised in Government RFP's and Terms and Conditions
Build strong internal networks, including relationships with key solution and technical leads within Cadence.
Broad company knowledge and an understanding of the Cadence Design Systems products, services and processes
Position Requirements:
Requires a bachelor's degree in electrical or computer engineering with a minimum of 7-10 years of experience.
Experience driving EDA product engagements involving customer requests for analog, SOC, verification or package/board expertise along with design software products.
Background in IC design, SOC verification, RTL or IP development along with project management certification considered a plus.
 Proven ability to manage multiple complex programs along with strong communication, assessment and analytical skills a must.
Broad knowledge and experience with all phases of Government contract negotiation and management
Strong organizational and time management skills required
Security Clearance or willingness to obtain a security clearance
Occasional domestic and international travel is required for this position.
Not an entry level position. Requires current US Work Authorization.
Share this post via:
---