112G SerDes Analog Design Engineer Sr. II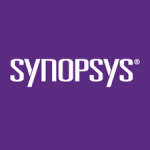 CANADA – Ontario – Mississauga
Job Description and Requirements
At Synopsys, we're at the heart of the innovations that change the way we work and play. Self-driving cars. Artificial Intelligence. The cloud. 5G. The Internet of Things. These breakthroughs are ushering in the Era of Smart Everything. And we're powering it all with the world's most advanced technologies for chip design and software security. If you share our passion for innovation, we want to meet you.
​
Our Silicon IP business is all about integrating more capabilities into an SoC—faster. We offer the world's broadest portfolio of silicon IP—predesigned blocks of logic, memory, interfaces, analog, security, and embedded processors. All to help customers integrate more capabilities. Meet unique performance, power, and size requirements of their target applications. And get differentiated products to market quickly with reduced risk.
112G SerDes Analog Design Engineer Sr. II
Job Responsibilities:
You will be part of a growing R&D team developing high speed analog & mixed-signal integrated circuits for serial-link applications. We are looking for an engineer with theoretical knowledge and practical experience to contribute to the team.
Working from SerDes standards to block specifications, you quickly identify potential circuit architectures and successful design strategies. You must have experience in designing at least one of the following key functions: Clock and Data Recovery, PLLs, Transmitters, Receivers, multi-GSps ADC & DAC.
You will work with a cross functional design team of analog and digital designers from a wide variety of backgrounds. Our environment is best in class with a full suite of IC design tools supplemented by custom, in-house tools supported by an experienced software/CAD team.

Key Qualifications
Requires a BSc in Electrical or Computer Engineering with 7+ years of experience, or MSc with 5+ years of experience, or PhD with 3+ years of experience.

In depth familiarity with transistor level circuit design – sound CMOS design fundamentals

Exposure to SERDES subcircuits (i.e. RX, TX, PLL, etc…)

Knowledge of layout effects (i.e. matching, reliability, proximity effects, etc…)

Experience with tools for schematic entry, IC layout and SPICE simulation

Exposure to scripting for post processing of simulation results (i.e. TCL, PERL, MATLAB etc…)

Good communication and documentation skills
Preferred Experience
Familiarity with custom digital design (i.e. high speed logic paths)

Design for porting (i.e. design for easy transfer of circuits and layout across multiple foundry nodes)

Some knowledge of system level budgeting (i.e. jitter, amplitude, noise, NRZ/PAM4 encoding, etc…)

Aware of signal integrity issues (i.e. effects of packaging, board parasitics, crosstalk, noise)

Knowledge of design for reliability (i.e. EM, IR, self-heating, aging, etc…)

Aware of ESD issues (i.e. circuit techniques, layout)

Knowledgeable in Verilog-A for analog behavioral modeling and simulation-control/data-capture
Share this post via:
---