Semico's IMPACT 2013 IP event is next Wednesday November 6th at the DoubleTree Hilton in San Jose.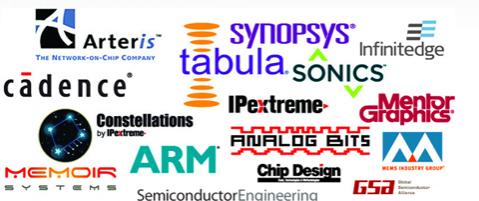 Here's what you get if you attend. Keynotes from:
Kurt Shuler of Arteris. Give him some hard questions about Qualcomm who have just acquired their technology and engineering team
Chris Rowen of Tensilica, recently acquired by Cadence
Steve Teig of Tabula, building FPGAs with Intel 22nm as their foundry
John Koeter of Synopsys
Robert Krohn of Cisco
A panel on IP Ecosystem Solutions for Complex Systems moderated by Mahest Tirupattur of AnalogBits with panelists Jason Polychoronopoulos of Mentor, Warren Savage of IPextreme, Chris Rowen of Tensilica/Cadence and Suk Lee of TSMC.
A panel on Designing for New World Applications moderated by Kent Shimasaki of Infinitedge with panelists Ron Moore of ARM, Grant Pierce of Sonics, Steve Singer of Inside Secure and John O'Neill of Skyworks.
A technical track hosted by Constellations (IPextreme) including talks from (surprise) IPextreme, Recore Systems, Ridgetop group, Certus Semiconductor and Atrenta.
And not only is there such a thing as a free lunch, there is a free breakfast and a networking reception afterwards including a chance to win an iPad min and a NEST thermostat.
The full agenda is here. The registration page is here ($75 registration closes Monday at 5pm, a few registrations will be accepted a the door for double $150).

More articles by Paul McLellan…

Share this post via: