I love getting a good deal, and free is always compelling, so how about attending DAC in Austin for free this year? Sound too good to be true? Thanks to the generosity of three EDA companies – ATop Tech, ClioSoft and OneSpin, now you can can attend parts of DAC for free by registering here. This is now the 8th year that the I LOVE DAC offer has been going on, and the only thing that changes each year is which EDA companies decide to band together and make it happen.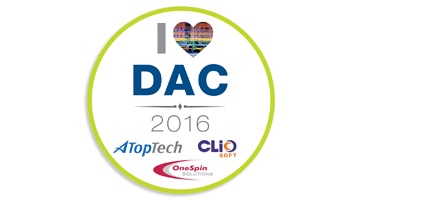 With I LOVE DAC you get to attend the following on Monday – Wednesday, June 6-8, 2016:
Keynotes (NXP Semiconductors, NVIDIA Corporation, Univ. of Texas at Austin)
DAC Pavilion (SKYTalks, Fireside CEO Chats, three Teardowns, Austin Angle talks, daily panels )
Exhibits with 180 booths
IoT Exhibit
NXP Cup US Finals
Networking receptions (Sunday night, Monday – Wednesday Post Session receptions, Monday-Tuesday networking receptions, Wednesday Work-in-progress poster sessions)
Designer/IP Track Poster Sessions
Silicon Technology Art Show on Monday
Food Court
In the EDA and IP world the DAC event is a big deal because of the technical, academic, business and marketing networking that goes on. Attendees at DAC come from over 1,000 organizations, and you'll find system designers, architects, logic designers, circuit designers, CAD managers, verification engineers, managers, executives, researchers, academics, and consultants that blog like me.
When you get this deal then make sure to stop by and thank Eric Thune at ATop Tech in booth #1648, Ranjit Adhikary of ClioSoft in booth #519, and Dave Kelf at OneSpin in booth #1249.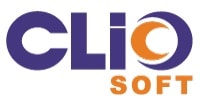 This offer is limited in time, so register by May 18th, 2016 to get into DAC for free.
I'll be at DAC in Austin again this year, visiting with EDA vendors to learn what's new with their SPICE circuit simulators and IC implementation tools, attending presentations at breakfast-lunch-dinner, live tweeting, live blogging, and in general not getting enough sleep from Sunday through Wednesday. I'd love to meet you during the many networking receptions and hear your views on the state of our semiconductor and EDA industry, off the record of course, unless I'm typing on my iPad – then it's getting blogged.
DAC Exhibitors
[TABLE] style="width: 600px"
|-
| Aegis
| Agnisys
| Aldec
| Allegro DVT
|-
| ALLEGRO DVT
| AMIQ EDA
| AMS
| Analog Bits Inc.
|-
| ANSYS
| Arcadia Innovation
| ARM
| ATop Tech
|-
| Ausdia
| Avery Design Systems
| Blackcomb DA
| Blue Pearl Software
|-
| Breker Verification Systems
| Brite Semiconductor
| Cadence Design
| Calypto Design
|-
| CAST
| CEA Tech
| Chip Design
| ChipEstimate.com
|-
| ChipStart LLC
| ClioSoft, Inc.
| CMP
| Cadasip
|-
| Concept Engineering
| Conventor
| CST
| Dassault Systemes
|-
| Defacto Technologies
| Design and Reuse
| DINI Group
| Dorado DA
|-
| Doulos
| EDACafe.com
| EDXACT SA
| EMC
|-
| EnSilica
| Entasys
| Europractice / IMEC
| Excellicon
|-
| Faraday Technology
| Fish Tail DA
| Flex Logic
| Fractal Technologies
|-
| Fraunhofer IIS/EAS
| Gold Standard Simulations
| Helic
| IBM
|-
| IC Manage
| ICScape
| Imperas Software
| Integrand Software
|-
| Intel
| Intento Design
| IROC Technologies
| Jedat
|-
| Keysight Technologies
| Laflin/Instigate
| Library Technologies
| Lorentz Solution
|-
| Magillem Design Services
| Magwel NV
| Menta
| Mentor Graphics
|-
| Methodics
| Micro Magic
| Mixel
| Mobile Semiconductor
|-
| Mobivell
| MOSIS
| MunEDA
| Nangate
|-
| NEWRACOM
| Omni Design Technologies
| OneSpin Solutions
| OpenText
|-
| Oski Technology
| PLDA
| ProPlus Design
| Pulsic
|-
| Real Intent
| Rocketick
| Runtime DA
| S2C Inc
|-
| S2 Group
| Sage DA
| Samsung Electronics
| Sankalp USA
|-
| Semiconductor Mfg Int
| Semiconductor Research Corp
| Semifore
| Shaghai Huali Micro
|-
| Si2
| Siemens PLM Software
| Sigasi
| Silicon Creations
|-
| Silicon Frontline
| Silvaco
| SmartDV Technologies
| SoCScape
|-
| Solido DA
| Sonnet Software
| Springer
| StarNet Communications
|-
| SureCore
| Synopsys
| Tanner EDA
| Teklatech
|-
| Teraproc
| TOOL Corp
| TowerJazz
| True Circuits
|-
| TRUECHIP
| TSMC
| Verific DA
| Verification Academy
|-
| Verification Technology
| Verifyter
| Veritools
| Vtool
|-
| WinterLogic
| XYALIS
| Zentera Systems
| Zipalog
|-
About DAC
The Design Automation Conference (DAC) is recognized as the premier event for the design of electronic circuits and systems and for electronic design automation (EDA). Members of a diverse worldwide community from more than 1,000 organizations attend each year, represented by system designers and architects, logic and circuit designers, validation engineers, CAD managers, senior managers and executives, and researchers and academicians from leading universities. Close to 60 technical sessions selected by a committee of electronic design experts offer information on recent developments and trends, management practices and new products, methodologies and technologies. A highlight of DAC is its exhibition and suite area with approximately 200 of the leading and emerging EDA, silicon, intellectual property (IP) and design services providers. The conference is sponsored by the Association for Computing Machinery (ACM), the Electronic Design Automation Consortium (EDA Consortium), and the Institute of Electrical and Electronics Engineers (IEEE), and is supported by ACM's Special Interest Group on Design.
Share this post via: