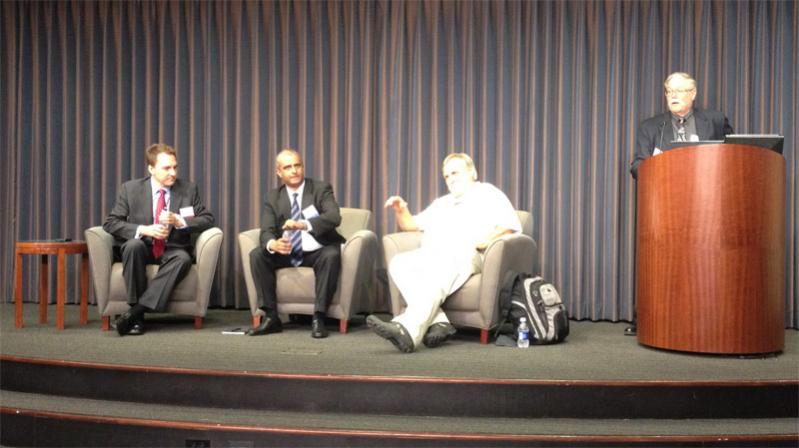 The next event in the Jim Hogan Emerging Companies series (organized by the EDAC Emerging Companies Committee) will be on 17th October at Cadence (I'm guessing in building 5 but I'm sure there will be signs). The specific topic this time will be How to Raise Money and How Not to Spend it. The evening will focus on different funding strategies and, just as important, efficient use of cash.
The participants on the panel will be:
Jim Hogan
Amit Gupta, CEO of Solido Design
Rahul Razdan, CEO of Ocoos
Atul Sharan, entrepreneur and angel investor
The schedule starts at 6pm with a reception. The panel conversation will start at 7pm and run until around 8pm when the discussion will be opened to questions from the audience.
The event is free but space is limited so you must register here.

Share this post via: