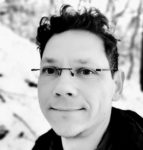 Why does the industry need another register management tool? This is a question that Tamas Olaszi, the founder of Jade Design Automation hears from time to time since Jade-DA brought Register Manager, their EDA tool, to market. So why?
There is a genuine answer to this question but first let me use this interview to give some helpful information to the Semiwiki audience. Some people will come here while looking for a new register management solution for a startup or replace an existing solution that has some issues. I would like to give them an overview of this space so they can make an informed decision. What commercial register management tools are out there? How to manage the HW/SW interface? How to generate Verilog from CSRs? Is there an open source SystemRDL tool? Can we use IP-XACT for capturing our register descriptions?
Ok, so who are the commercial tool vendors in this space?
At the time of this interview, in alphabetical order they are Agnisys, Jade Design Automation, Magillem (acquired by Arteris now) and Semifore. However, the history here is quite interesting. Commercial tools for register management started to appear around 2006-2008. Jade-DA was not around at that time but the other three started roughly at the same time. There was a fourth player though, called Duolog Technologies and I was working there as a Hardware Design Engineer when Duolog launched its Bitwise product. I transitioned into an FAE role supporting Duolog's register management tool and lived and worked in India, France, US and Ireland as well in the subsequent years. I had the chance to see the adoption of these tools by various semiconductor companies around the globe and gather first hand customer feedback. Duolog was doing quite well with its EDA tools and the company was acquired by Arm in 2014 which stirred up things a little bit.
At Arm, I first was responsible for an internal tooling team and we were developing and customizing register management and SoC assembly tools for Arm's specific needs. I then moved on to manage an open source embedded software team responsible for writing the SW for the IoT test chips of Arm. This was also very educational to me as I now have been involved in the last piece of the HW/SW interface jigsaw puzzle – I have experienced the full workflow from the first time when the System Architect drafts up the top level memory map to the last bit when the SW engineers checks in the last driver code for the Board Support Package to bring up the chip. I thought my tooling days were behind me at this stage but then on a sunny Tuesday morning Arm announced that it would discontinue the Duolog EDA product line.
This was an understandable move from an IP company that acquired an EDA company – they repurposed the tools they needed to do IP configuration and discontinued the ones that were not related to the core business. This proved to be a seminal moment for me and this led eventually to the founding of Jade Design Automation.
You mentioned that you were leading an internal tooling team. Shouldn't internal tools be right choice for register management?
They can be. Really, the main advantages of the internal solution is that it is tailored to the company's needs and that the support is that nice person sitting two seats away from you. This kind of flexibility has a very real value and it is a cliche in our industry that our biggest competitor is the internal solution. Many great people came up with many great solutions at different companies.
The risk here is maintenance. Those aforementioned great people may get promoted, would like to take their career in a different direction or change jobs. There is also a cost which is invisible because it is not monetary but opportunity cost. Usually the person maintaining the internal solution is a very capable HW design or verification engineer who could work on the core business of the company.
Then there are other free alternatives like various open source solutions. What do you think about those?
Again, those could be a viable alternative as well. There are many of them and I am going to list the few here that I know of in order to help people evaluate their options. At various stages I came across airhdl, pyrift, a register tool in the Open Titan project and systemrdl-compiler. Out of these, SystemRDL Compiler is the project I followed more closely and I greatly admire the work of the guy who is behind the project.
What I have heard from talking to people is that these open source projects tend to become the basis of an internal tool. They are great for jump starting the deployment of a register management solution but they usually need to be tailored to the company's needs so they kind of get forked internally and built upon.
So with these, how would a company select a register management solution?
I suppose the factors they need to take into account are the following:
Data model – should it be a standard like IP-XACT or SystemRDL or proprietary that offers more flexibility
Features – what kind of generators they need, how big their designs, what are their performance requirements, do they need a GUI, etc.
Flexibility – it is very likely that every solution out there will need some level of customization so it is important to know how easy it is to custom fit the solution
Support – I suppose the turnaround time matters here the most, whether getting a fix to a problem takes two days or two months
Cost – which is self explanatory
The commercial vendors all made their decisions regarding the data model, the tool architecture and the business model. The open source solutions can also be evaluated along these criteria and of course the internal solution leaves all these open.
Can we get an answer now to the original question? Why does the industry need another register management tool?
At that moment when it was announced that Arm would discontinue the Duolog EDA line, I felt that this could be a great opportunity. The team there built up a lot of experience in the domain of register management both with a small EDA company supporting customers worldwide and as part of an internal tooling team of a major semiconductor company. There was the chance to build something new that would incorporate all these experiences into a tool built on a modern data model with modern technologies.
The fact that there is still a plethora of different solutions out there, commercial, internal and open source alike shows that this problem is still not convincingly solved. Most solutions stop at about 80% where it is "good enough" for that particular company or individual – but not necessarily for everyone else. In my vision, it is possible to have the holy grail of data models that cover almost all of the required constructs across the industry and leave only the last mile to a flexible customization framework. With that, we could reach a de-facto standard for register management which would also enable seamless transfer of register data within the ecosystem.
With this interview, I didn't want to pretend that we exist in a vacuum. Our potential customers have a variety of options to choose from. There are all these factors of data model, feature set, flexibility, support and cost that they need to take into account and each company puts different weight on them. I am happy to lay all the cards on the table because I am quite confident that Jade Design Automation's Register Manager can compete head-on with any of the alternatives.
Tamas Olaszi, the founder of Jade Design Automation, started his career as a HW design and verification engineer at an Irish design service company. Along with the company, he pivoted into the world of EDA working as a Field Application Engineer while living and working in India, France, Ireland and the US for several years. Along these years he worked closely with companies like Texas Instruments, Qualcomm, Western Digital and Nokia among others. After the company's acquisition, he worked at Arm for five years where he was responsible for building up and managing an open source embedded SW team with a remit of building a secure SW foundation for the IoT test chips of Arm. Since founding Jade Design Automation in 2019 he is working towards a vision of a register management tool that outperforms all of the alternatives in all the relevant metrics.
Also read:
CEO Interview: John Mortensen of Comcores
CEO Interviews: Kurt Busch, CEO of Syntiant
CEO Interview: Mo Faisal of Movellus
Share this post via: