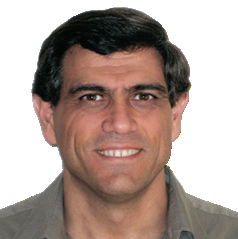 Jasper has hired Coby Hanoch as the VP of international sales to manage sales outside of North America. I talked to him last week.
Coby started his career after graduation from the Israeli Institute of Technology as an engineer at National Semiconductor. He quickly ended up in verification where they developed the first random verification generator. Then he went to Paris to work in CAD/verification for the ACRI supercomputer project which burned a lot of money with little to show for it. So he returned to Israel and then he and a group of friends started Verisity. Somehow he got the job of doing the sales and marketing. They quickly brought Kathryn on (yes, Jasper's CEO in her previous life) to manage US activity. In 1998, Moshe Gavrielov (who had come on as CEO) asked him to move back to Paris to run sales in Europe, and then, when that was up and running, to move to Asia. So he cheated and moved back to Israel (hey, it's technically Asia). Verisity just took off and it was like sitting on a rocket. Europe went from $800K to $14.5M in 2 years. Asia wen from $2M to $30M in 3 years. Coby found himself as VP of worldwide sales. Cadence acquired Verisity and it didn't feel a good fit so he left.
In fact he left EDA and went to a little Israeli startup, turned it around and then…time for a break. But despite offiically being on vacation, he kept getting calls from EDA vendors wanting help setting up distributors. A few phone calls and he collected a finder's fee. But then came the downturn and finder's fees dried up and, further, companies needed help managing reps and understanding the different cultures. So he set up EDAcon with reps in all the relevant countries.
Earlier this year, Kathryn visited Israel and told Coby that everything was going really well in the US but Europe and Asia not so much. She invited him to join. I guess she was pretty persuasive since he said yes. He started just after DAC.
Every day he is more excited since it feels like Verisity all over again. Jasper seems uniquely positioned for very rapid growth. When Coby was at Verisity, he used to feel he was doing the customer a favor when he sold them product. Jasper feels like that too. Jasper clearly has a great relationship with ARM and that gives Jasper and entree into ARM's most advanced customers. But the target is broader: anyone doing more complex designs who has made the strategic decision to use formal.
The first few months were spent signing up reps. Next week is sales training. Bringing a lot of reps on at once enables Jasper to go broad rather than having to focus on one territory at a time. Obviously Israel is especially easy since Coby is there. But there is lots of business in China, Korea is starting up and, from earlier years, there are already a couple of strategic accounts in Europe. Also, it turns out Jasper has several AEs spread through the territories already on the ground. Evaluations are starting. Business discussions are starting. The product is mature. He's excited. Let's hope he's right that Jasper is Verisity all over again. A wild ride by any standard.
To contact Coby, his email is coby at jasper-da dot com. I'm sure he'd love your PO.
The press release announcing Coby's appointment is here.
Note: You must be logged in to read/write comments

Share this post via: