MEMS devices have become extremely important and common. Freescale last year reported its combined MEMS shipments exceeded 2 billion units. If we just examine how many accelerometers we each probably own today, it is easy to see why the market for these products is growing so rapidly. The first and most obvious device is our cell phone. Another growing area is for hard drive protection using fall sensors in laptop computers. If you have a sports tracker, you can add another to the list. The earliest use of these devices was for air bag crash sensors. Also a lot of cars use them for traction and antiskid control.
Already we have a handful on our list of devices we own that use them. I have read about smart meters using them to detect tampering. Many of us have video game controllers with motion or gesture controls. The list goes on.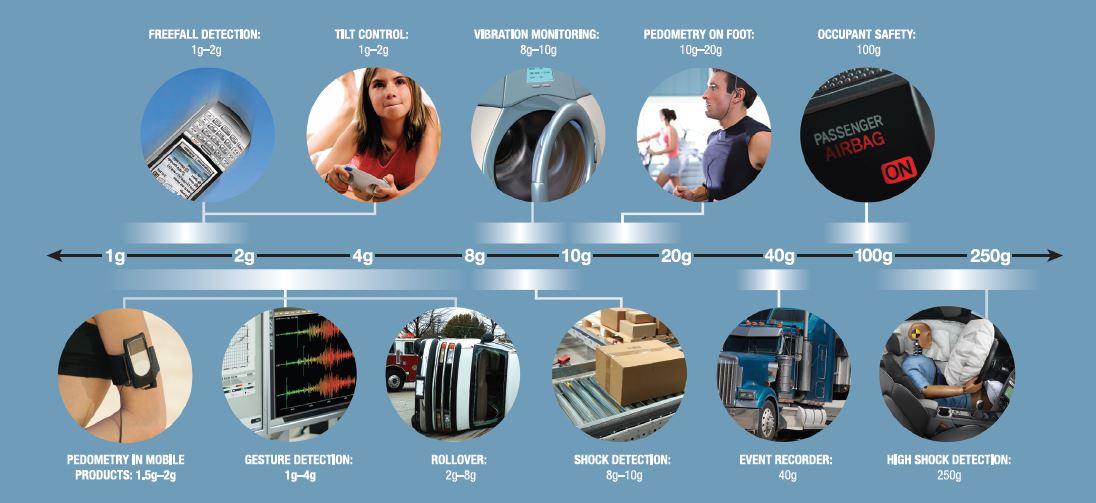 Actually it's understandable how there can be billions of units already installed, with the need for more on the way. MEMS technology has opened the doors for many new applications for devices that interact with the real world. To make this possible there have been advances in fabrication and design
technology.
A key element for the success of MEMS is design analysis and verification. In this respect they are not unlike semiconductors. MEMS stands for micro electro mechanical systems. Electrical properties of these systems need to be well understood before a successful working design is possible.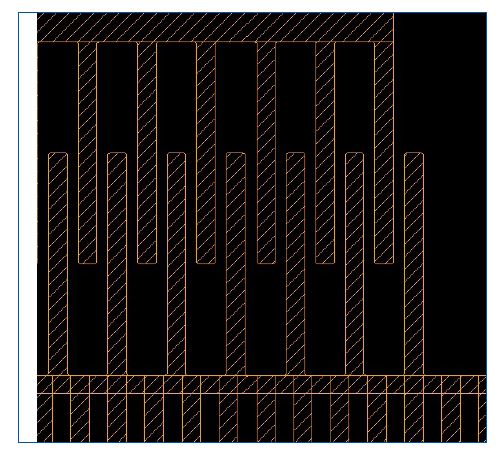 In classical semiconductors most people are familiar with finger caps, or MOM caps as they are sometimes called. Modern MEMS accelerometers rely on a similar structure that relies on changes in sidewall capacitance as one set of plates moves relative to the other during acceleration. The moving plates are connected via 'flexible' attachments so they behave somewhat like a weight on a spring. Usually there are differential fixed plates on each side of the moving mass so that as it moves in a direction one set are seeing increased capacitance and the other is seeing reduced capacitance.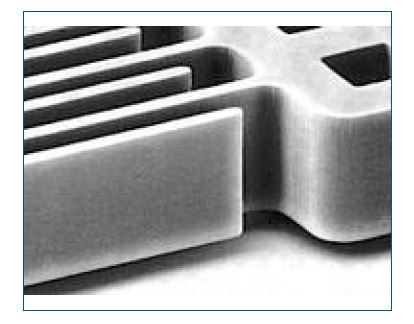 Sidewalls are made very large to maximize the side wall surface area. And of course the space between the conductors is air not dielectric. However, just as with finger caps, the best way to determine capacitance is with a field solver. Another parallel issue with MEMS is parasitic capacitance.
The challenge with FEM or Method of Moments solvers is that the number of unknowns is large and the compute resources and time required can be quite large. For less accurate results, on-chip capacitance extraction based tools have been used historically. But they are being supplemented by embedded field solvers such as Mentor's xACT-3D used with Calibre.
Mentor has announced that the xACT-3D solution is now available for MEMS designs. As like most field solvers it starts with a stack up description. Next the design is read in from a layout tool and it is converted to a 3 dimensional data base. Mentor says that xACT-3D uses a true field solver that runs very quickly to output a parasitic database that has capacitance values for every node pair, including parasitic caps values. At that point the data can be output in a variety of standard formats such as a SPICE netlist. Here is a white paper that goes into more detail regarding the Calibre xACT-3D solution for MEMS.


MEMS accelerometers are in great demand and are needed for wide range of applications. They are needed for subtle activities such as gesture recognition, all the way up to impact sensors for passenger safety or industrial applications. Design complexity and sophistication is bound to accelerate. A fast and efficient means of performing critical design analysis and verification before silicon will be useful.
Share this post via: