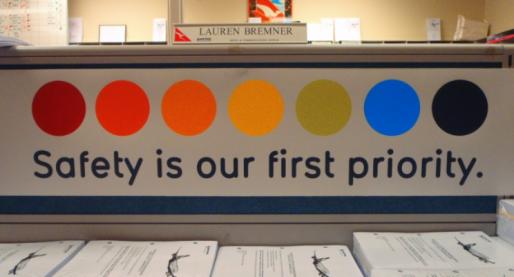 People are often confused and amazed that airline travel is so much safer than travel by bus, rail or car. The safety of air travel is truly miraculous, particularly in comparison to the disastrous history of terrestrial travel.
This reality was highlighted by the latest fatality data released by the U.S. Department of Transportation revealing that annual highway fatalities in the U.S. rose (5.6%) in 2016, for the second consecutive year. In contrast, 2016 was the second safest year ever for air travel.
It seems counterintuitive that what appears to be the most terrifying mode of travel – flying through the air in a metal tube with hundreds of other humans (or alone) – is actually safer than driving to the local shopping center. But the safety of air travel is a direct positive return on a substantial investment into regulatory oversight.
What really sets airline safety apart from the safety of terrestrial travel is the amount of scrutiny brought to bear when crashes and fatalities do happen. Federal investigators jump into action when a crash occurs, whereas the routine nature of car crashes merits little attention – even in the event of fatalities.
In fact, the first time such scrutiny was brought to bear on a car crash was the investigation of Tesla Motors' first fatal crash by both the National Highway Traffic Safety Administration and the National Transportation Safety Board. The findings differed, but the outcome was identical – Tesla used data collected by the vehicle and its working knowledge of the system to more or less exonerate itself.
It is a sad comment on that crash that the driver who died in the Tesla crash was using Tesla's inaptly named Autopilot. Perhaps we can forgive that driver for taking the name of the system too seriously. Any actual airplane pilot will tell you that "autopilot" is a function best used in an airplane operated in the sky by a trained pilot, not in a vehicle on the ground operated by an insufficiently trained and inattentive human driver.
The delta between the safety of air and car travel is directly related to the investment in regulatory oversight. In the U.S., nearly $16B is spent annually in support of the Federal Aviation Administration, more than 16x the $908M invested in the National Highway Traffic Safety Administration. Both organizations reside within the U.S. Department of Transportation.
It might be argued that we are saving $15B by not expanding NHTSA on the same scale as the FAA. The hundreds of billions of dollars in economic losses from 100+ daily highway fatalities and hundreds of thousands of injuries is enough of an argument to dispel any such apathy.
Correlated to that spending gap are the 50,000 employees working in the FAA vs. the 610 working at NHTSA, according to Wikipedia data. In essence, the Federal government has prioritized the safety of air travel and that commitment is reflected in appropriate investments in personnel and resources. Automotive safety, meanwhile, is underfunded and de-emphasized with a correspondingly predictable outcome
Both the aviation and automotive industries are viewed as essential pillars of the U.S. economy and a source of national pride and a projection of U.S. power and influence. Sadly, the lack of focus on automotive safety regulation has contributed to a decline of that prestige and power in the U.S. automotive industry which has seen a steadily declining share of global vehicle sales as well as diminished technological leadership.
Getting serious about automotive safety and reducing highway fatalities is going to require a far greater Federal financial commitment than is currently contemplated. NHTSA itself has been defunded and demoralized over recent years and now lacks internal leadership – with no Administrator having been appointed to lead the agency.
The 37,461 people who died on U.S. highways in 2016 can blame legislative distraction fueled by automotive industry lobbyists. NHTSA has shared the details of the toll this inaction took in 2016:
Distraction-related deaths (3,450 fatalities) decreased 2.2%;
Drowsy-driving deaths (803 fatalities) decreased 3.5%;
Drunk-driving deaths (10,497 fatalities) increased 1.7%;
Speeding-related deaths (10,111 fatalities) increased 4%;
Unbelted deaths (10,428 fatalities) increased 4.6%;
Motorcyclist deaths (5,286 fatalities – the largest number of motorcyclist fatalities since 2008) increased 5.1%;
Pedestrian deaths (5,987 fatalities – the highest number since 1990) increased 9.0%;
Bicyclist deaths (840 fatalities – the highest number since 1991) increased 1.3%.
Annual highway fatalities of nearly 40,000 souls can no longer be regarded as simply the cost of getting around. The ongoing increase in highway fatalities is a sobering reminder of the severity of the current crisis and one that won't be fixed with self-driving car legislation or a vehicle-to-vehicle communications mandate without investments in greater regulatory resources.
Automotive technology is becoming increasingly complex with a vast expansion of safety systems, semiconductors, electronics and software in vehicles. The responsible regulatory agency, NHTSA, has not expanded in kind to take on the task at hand which is nothing less than the ineffable challenge of proving a negative – that a crash did not occur and lives were saved because of the implementation of a safety system.
Car companies and their suppliers need a coordinated data-driven effort backed by appropriately trained engineers to create the tools to determine how to mitigate fatalities. Such a program should be tasked with determining which system or combination of systems have proven effective in avoiding collisions and crashes.
Maybe a ranking of highway fatalities by car maker will get the industry's attention – even if it might be misleading.
The default of the industry and regulators has been to blame 94% of crashes on drivers. If that is indeed true, then let's attack driver training and licensing. And let's do our best to design vehicle systems that are more forgiving of subpar drivers.
Let's face it, it will be years before we are able to turn the driving task over entirely to the robots. It may not be possible in the long run without changes in infrastructure. In the meantime, it is criminal to tolerate 100+ daily fatalities. It's not okay.
In the U.S. and in other parts of the world there is an assumption that everyone wants to drive, everyone should drive and maybe everyone should own a car. Maybe some people shouldn't be driving and/or shouldn't own cars. Maybe driving privileges should be more easily revoked or removed.
It's not as if there aren't options for getting around without doing the driving oneself. Why not leave it to the professionals? There has to be a better way. It's simply not practical to fly commercial to every daily destination – even if it is safer.
Share this post via: