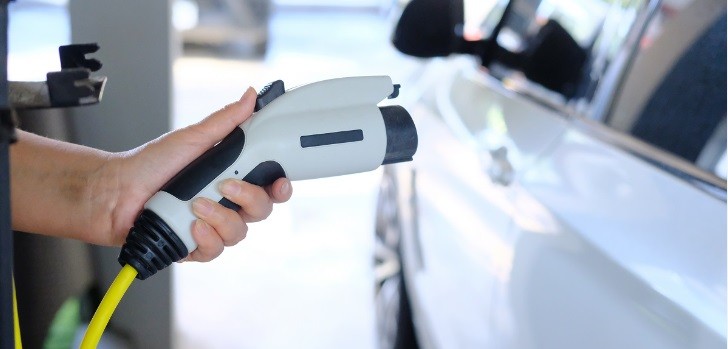 It's anybody's guess when it comes to future demand for EVs. KPMG is the latest to put a perspective out on the subject – drastically slashing timelines for EV adoption based on a survey of senior industry executives. KPMG says the surveyed executives reported a median expectation for EV adoption by 2030 to 35% of sales from 65% of sales reported a year earlier.
Of course, KPMG knows you can't forecast demand from surveys. If anyone has been proven wrong regarding consumer interest in and demand for EVs it is the average auto industry executive manufacturing primarily internal combustion vehicles.
These same executives have been begging for some kind of certainty – given their multibillion dollar commitments and the required capital investments to pull off a pivot to EV development and manufacturing. Politicians have done their best to comply with this demand with end-of-combustion-vehicle mandates set to hit by 2035 in various countries and states around the world.
Perhaps not the kind of certainty auto makers actually wanted. In the words of Stellantis CEO Carlos Tavares: "What is clear is that electrification is a technology chosen by politicians, not by industry."
But the push for certainty and the instinctive reach for incentives has introduced uncertainty and confusion. One set of tax credits ended in the fall in the U.S. only to be replaced by a more confusing and limited offering of incentives that set the stage for a wider range of eligible vehicles when limits are removed in the new year. (This will no doubt be a boon for Tesla, General Motors, Ford, and Volkswagen, among a few others.)
Some editorial comment and details in this Youtube video: https://www.youtube.com/watch?v=-craPSvJWfw&t=267s
Link to government's list of tax credit eligible EVs with final assembly in North America (SOURCE: Dept. of Energy):  https://afdc.energy.gov/laws/electric-vehicles-for-tax-credit
IRS guidance:  https://www.irs.gov/businesses/plug-in-electric-vehicle-credit-irc-30-and-irc-30d
The incentive gear shift in the U.S. vastly narrowed the range of eligible EVs for the second half of 2022 and raised questions regarding the efficacy of tax-based incentives. (Cars that are eligible almost immediately receive price markups from dealers.) It was hardly a shock – except for Swedes – when the Swedish government suddenly and without notice terminated EV incentives in November.
Maybe in response to the lifting of incentives, Volvo Cars CEO Jim Rowan said he expected electric vehicles to reach price parity with fossil fuel burning vehicles within 2-3 years. J.D. Power's EV Index points to cost parity for building EVs coming soon, but notes charging infrastructure and vehicle supply limitations cooling consumer demand. J.D. Power nevertheless sees one in five vehicles on the road in the U.S. being an EV by mid-decade – vs. one in 20 today.
The EV doomsday survey from KPMG would suggest a more jaded outlook that will require the support of incentives indefinitely.
In the midst of all this, one can only imagine Toyota CEO Akio Toyoda scratching his head at the EV mania when Toyota continues to offer one of the most reliable, inexpensive, climate friendly, and durable vehicles – the proud Prius hybrid – for a fraction of the prices demanded by competing EVs.
Toyota isn't wrong to suggest that the rest of the industry has it all wrong regarding electrification. The mere fact that so many taxi fleets and ride hailing drivers worldwide continue to rely on the Prius is a powerful endorsement that is hard to ignore. (For the price of a typical EV one could buy two brand new Priuses.)
What all of these perspectives, forecasts, and insights are forgetting, though, is the elephant in the room: the rapidly ramping onset of Chinese EVs. What was once a nation with dozens of car makers unable to export more than a handful of vehicles globally has rapidly evolved into an EV juggernaut and what will soon be the second largest car exporter globally.
The confusing and off-putting EV incentives in the U.S. – intended to forestall rising Chinese dominance in the sector – has failed to staunch the flow of Chinese EV startups and their steady encroachment on South American, Western European, Southeast Asian and other markets around the world including the U.S. – Volvo, Polestar, anyone?
With solid local supply chains, ample raw material resources, and even technical leadership in next generation battery chemistries, the true wild card in the global EV market is China. China's ability to compete directly on price may even render domestic production-targeted incentives irrelevant.
The bottom line is that no one really knows how the EV proposition will play out. Incentives are helpful but confusing and undermined by dealer markups. China has the chops to upend the best laid plans of legislators around the world.
In the end, Sweden probably got it right. Remove confusing incentives and let the market find its own level in the context of a long-term objective of phasing out fossil fuel burning vehicles. Trying to time the interest level of consumers in EVs is a fool's errand matched only by the effort to push consumers into buying EVs. Consumers can do math. When the numbers make sense, they will electrify.
Also Read:
The Smartphone Snitch in Your Pocket
Regulators Wrestle with 'Explainability'​
Functional Safety for Automotive IP
Share this post via: