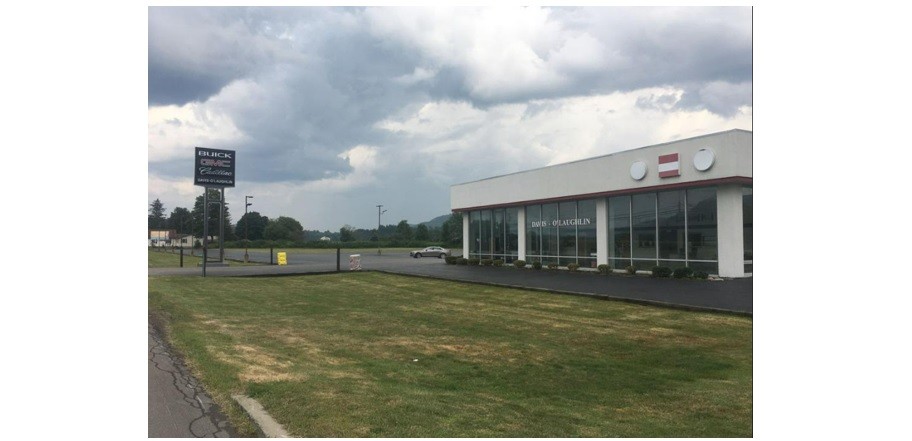 "I sell new cars to legitimize my used car business."  – Wes Lutz, president Extreme Chrysler/Dodge/Jeep, RAM Inc., Jackson, Mich. National Automobile Dealer Association board member
Since taking over at General Motors, CEO Mary Barra has made many radical adjustments in the company's international footing in the interest of setting the stage for and investing in an electrified future. The company has committed to the creation of multiple large scale Ultium battery manufacturing facilities throughout the U.S. and trumpeted plans for the electrification of the entire GM lineup.
In the process, GM has exited multiple overseas markets including Europe, Russia, Thailand, India, Australia, South Africa, and New Zealand (maintaining some export business in some). Domestically, the company has been rationalizing its North American dealer network.
Two years ago, GM offered buyouts to Cadillac dealers that were unwilling to make six-figure investments in maintenance facility upgrades, charging stations, and employee training in advance of the arrival of the Cadillac Lyriq EV. According to dealer consultant Steve Greenfield, the Cadillac buyouts ranged from $300,000 to $500,000 vs. required investments of $200,000
The Cadillac buyouts reduced the U.S. dealer base by about a third. GM asserted that dealers mainly located in rural areas or non-EV-oriented markets were the focus. (Wouldn't it be ironic if those bought out Cadillac dealers turned around and added Vinfast or Polestar franchises?)
Now news arrives that Buick dealers are on the chopping block, so to speak, As in the case of Cadillac, GM expects that one third of Buick dealers, like former Cadillac dealers, in rural or non-EV-inclined markets are likely to sever their ties with the brand rather than invest in selling and servicing an EV-only Buick offering expected to take effect in 2024.
The cognitive dissonance of GM's enthusiastic embrace of EV technology driving an ongoing contraction of GM's global and domestic vehicle distribution network is extraordinary. Even before these reductions, GM signaled its anticipated departure from sedan segments encompassing such vaunted models as the Malibu, Impala, Cruze, and Regal.
A narrowed lineup of vehicles sold in fewer stores in fewer markets hardly seems to be a recipe for success. The first move was the reduction in the variety of vehicles, which could clearly be seen as a savvy strategy to focus development on a narrower range.
This move made a lot of sense and looks prescient in view of the post-COVID world characterized by troubled supply chains and chip shortages. It also makes sense in the context of a range of EV startups able to focus all of their marketing and sales efforts on one or two vehicles.
The global pullback, too, could be seen as wise. GM was arguably over-extended with limited growth prospects. Subsequent events have borne out the wisdom of these multiple global market departures – especially exits from Russia and Europe, now engulfed in political turmoil and a fuel crisis.
But parting company with one third of an already shrinking dealer base seems uniquely ill-timed. Of course, the key issue is the appearance of GM buying dealers out of their franchises – and for so little! Given the current demand for automobiles generally and EVs, in particular, one might expect dealers to be clinging to their cherished OEM relationships.
In fact, given the importance of EVs to GM's future one might expect GM to subsidize the needed dealer upgrades. The reduction in Cadillac dealers took the number of locations from 900 down to 565. Buick begins the process with 2,000 dealers.
With Tesla currently boasting approximately 120 service centers in the U.S., a clear picture begins to emerge of a legacy auto maker cutting back distribution (and service) infrastructure while an emerging rival is adding sales and service resources.
GM is on solid ground cutting back on dealers. The conventional wisdom in the industry has long been that there are simply too many new car dealers in the U.S.  Not surprisingly, those numbers have been steadily falling.
Most dealers have seen per-store sales decline, a reversal recently fueled by current vehicle shortages. Yet profits are up along with vehicle prices and markups.
Investors continue to view new car dealers as solid investments with dealer acquisitions on the rise – reflecting an evolving consolidation of distribution. Reducing the number of Buick and Cadillac dealers certainly enhances the value of the dealers that remain in the fold – but a thinning of the dealer ranks will make reaching consumers more problematic.
GM dealers as a group do not make the top ten list of average number of vehicles sold per dealership. Those rankings are dominated today by import makes. Maybe a shorter roster of dealers will improve per-dealer throughput – or maybe it will further erode sales and market share.
It is troubling that GM has determined that it can't "sell" its own dealers on the prospect of selling EVs. Consumers are lining up to place deposits on new EVs soon-to-be arriving from every make in the market – while hundreds of Cadillac and, soon, Buick dealers are saying: "No thanks."
In the end, I have to look at GM's decision from a personal perspective. For nearly every import brand sold in the U.S., I can think of multiple dealer locations that exist within a short distance from my home. When I think of Buick or Cadillac and search for their nearby sales locations, I am looking at a half hour drive or more.
GM's decisions are clearly financially motivated. The company is marshalling its resources to sell a greatly shortened lineup of vehicles through a diminished network of dealers in a resource constrained market plagued by chip shortages and supply chain snags.
Rather than rallying its retail partners for the coming transformation to new powertrain technology, GM is paying dealers approximately twice as much to quit as it would be asking them to invest to take on the new challenge.
GM is left with a diminished market presence – fewer car models, fewer dealers, fewer overseas markets – and an ever-expanding competitive set of imports and startups. GM literally appears to be self-strangling its way to greater profitability. At the very least a reduction in the size of GM's dealer network on the eve of massive EV launches sends an ominous message for consumers and investors – and maybe dealers.
Also Read:
MAB: The Future of Radio is Here
GM: Where an Option is Not an Option
C-V2X: Talking Cars: Toil & Trouble
Share this post via: