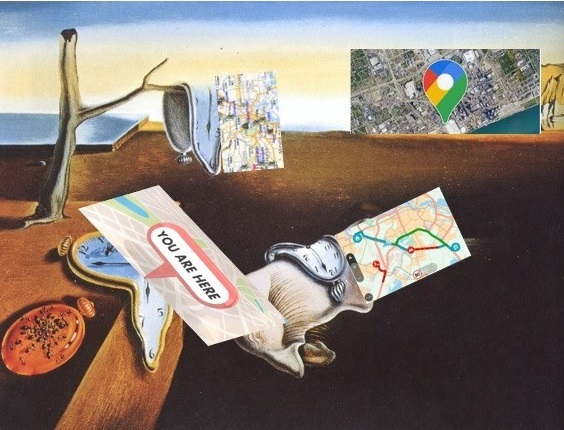 When my son bought a 2020 Chevrolet Bolt EV a couple of years ago, I was excited. I wanted to see what the Xevo-supplied Marketplace (contextually driven ads and offers) looked like and I was also curious as to what clever navigation integration GM was offering.
I was swiftly disappointed to discover that Xevo Marketplace was not an embedded offering but rather an app to be projected from a connected smartphone. As for navigation, it wasn't available for my son's MY2020 Bolt even as an option.
I was stunned for two reasons. First, I thought the Marketplace app was intended as a brand-defining service which would surely be embedded in the vehicle and integrated as part of the home screen as an everyday driving application. Second, how could GM ship an EV that was unable to route the driver to the nearest compatible and available charging station via the on-board navigation system?
These manifestations made me wonder whether I was witnessing the appification of in-vehicle infotainment. What if and why shouldn't cars ship with dumb terminals that draw all of their intelligence and content from the driver's/user's mobile device?
Further fueling this impression was GM's subsequent introduction of Maps+, a Mapbox-sourced navigation app based on Open Street Map with a $14.99/month subscription. To be followed by the launch of Google Built-in (Googlemaps, Googleplay apps, Google Voice Assistant) as a download with a Premium OnStar plan ($49.99/month) or Unlimited Data plan ($25/month) – seems confusing, right?
The truly confusing part, though, isn't the variety of plans and pricing combos, it is the variable view of reality or ground truth. Ground truth is the elusive understanding of traffic conditions on the road ahead and how that might impact travel and arrival times. Ground truth can also apply to the availability of parking and charging resources. (Parkopedia is king of parking ground truth, according to a recent Strategy Analytics study: https://business.parkopedia.com/strategy-analytics-us-ground-truth-testing-2021?hsLang=en )
The owner of a "lower end" GM vehicle – with no embedded navigation option – will have access to at least three different views of ground truth: OnStar turn-by-turn navigation, Maps+ navigation, and Google- and/or Apple-based navigation. (Of course Waze, Here We Go, and TomTom apps might also be available from a connected smartphone.)
Each of these navigation solutions will have different views of reality and different routing algorithms driven by different traffic and weather data sources and assumptions. Am I, as the vehicle owner and driver, supposed to "figure out" which is the best source? When I bought the car wasn't I paying GM for its expertise in vetting these different systems?
What about access to the data and the use of vehicle data? Is my driving info being hoovered up by some third party? And what is ground truth when I am being given varying lenses through which to grasp it?
Solutions are now available in the market – from companies such as TrafficLand in the U.S. – that are capable of integrating still images and live video from traffic cameras along my route allowing me to better understand the routing decisions my car or my apps are making for me. The optimum means for accessing this information would be through a built-in navigation system.
GM continues to offer built-in or "embedded" navigation across its product line with a handful of exceptions – such as entry-level models of the Bolt.  Embedded navigation – usually part of the integrated "infotainment" system – is big business, representing billions of dollars in revenue from options packages for auto makers.
More importantly, the modern day infotainment system – lately rendered on a 10-inch or larger in-dash screen – is a critical point of customer engagement. The infotainment system is the focal point of in-vehicle communications, entertainment, and navigation – as well as vehicle status reports.
Vehicle owners around the world tell my employer – Strategy Analytics – in surveys and focus groups that the apps that are most important to them while driving relate to traffic, weather, and parking. Traffic is the most important, particularly predictive traffic information, because this data is what determines navigation routing decisions.
Navigation apps do not readily disclose their traffic sources, but it is reasonable to assume that a navigation app with HERE or TomTom map data is using HERE or TomTom-sourced traffic information. Googlemaps has its own algorithms as do Apple and Mapbox – but, of course, there is some mixing and matching between the providers of navigation, maps, and traffic data.
This is all the more reason why access to TrafficLand's real-time traffic camera feeds is so important. Sometimes seeing is believing and TrafficLand's traffic cameras are, by definition, monitoring the majority of known traffic hot spots across the country.
When the navigation system in my car wants to re-route me – requesting my approval – I'd like to see the evidence to justify a change in plans. Access to traffic camera info can provide that evidence.
I can understand why GM – and some other auto makers such as Toyota – have opted to drop embedded navigation availability from some cars as budget-minded consumers seek to pinch some pennies. But the embedded map represents the core of a contextually aware in-vehicle system.
There is extraordinary customer retention value in building navigation into every car – particularly an EV. The fundamental principles of creating safe, connected cars call for the integration of a location-aware platform including navigation.
Deleting navigation may be a practical consideration as attach rates decline, but it's bad for business. In fact, there is a bit of a head-snapping irony in GM or Toyota or any auto maker deleting embedded navigation in favor of a subscription-based navigation experience from Mapbox or Google. These car makers are telling themselves that the customers least able to pay for built-in navigation will be willing to pay a monthly subscription for an app. I think not.
This is very short-term thinking. Location awareness is a brand-defining experience and auto makers targeting "connected services" opportunities will want to have an on-board, built-in navigation system. If not, the auto maker that deletes built-in navigation will be handing the customer relationship and the related aftermarket profits to third parties such as Apple, Amazon, and Google. That's the real ground truth.
Also Read:
Wireless Carrier Moment of Truth
DSPs in Radar Imaging. The Other Compute Platform
Share this post via: