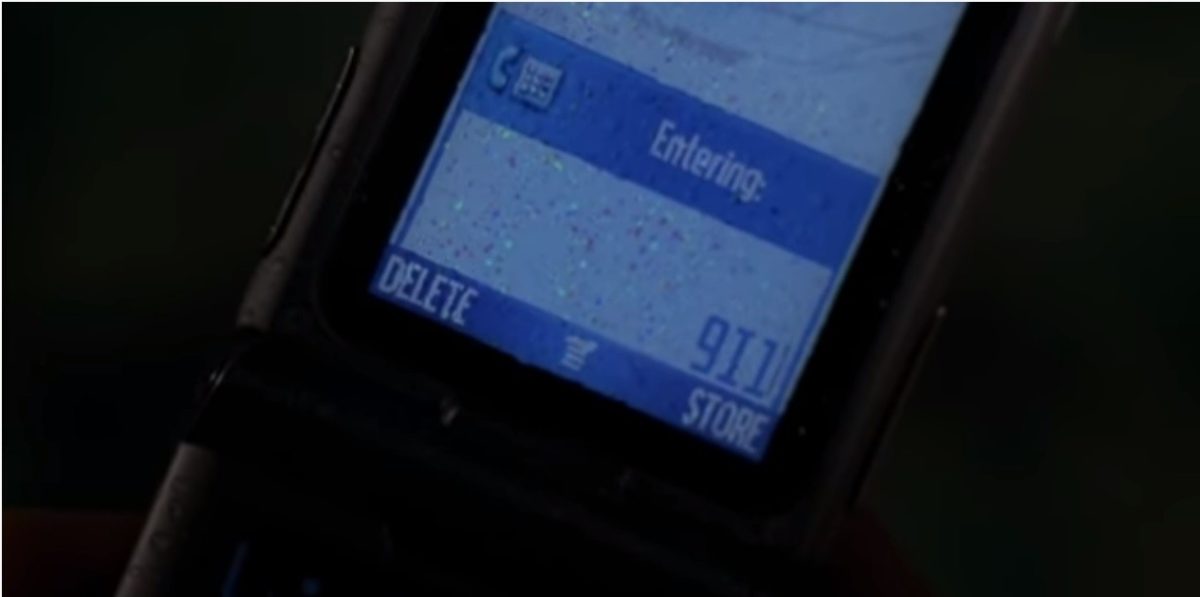 In the final season of "The Sopranos," Christopher Multisanti (played by Michael Imperioli) and Anthony Soprano (James Gandolfini) lose control of their black Cadillac Escalade and go tumbling off a two-lane rural highway and down a hill. Christopher dies (spoiler alert) with an assist from Tony, before Tony calls "911" for help.
Connected car junkies will immediately cry foul given that the episode – which first aired in 2007 – falls well within the deployment window of General Motors' OnStar system. But more vigilant devotees will recall that in an earlier season Tony says he "had all of that tracking shit removed" from his car. (Tony favored GM vehicles.)
I was reminded of this as I rewatched the series and pondered the National Highway Traffic Safety Administration's crash reporting General Order issued last year. The reporting requirement raises a critical issue regarding privacy obligations or the relevance of privacy in the event of a crash. The shortcomings of the initial tranche of data reported out by NHTSA last month suggest a revision of the reporting requirement is in order.
When the NHTSA issued its Standing General Order in June of 2021 requiring "identified manufacturers and operators to report to the agency certain crashes involving vehicles equipped with automated driving systems (ADS) or SAE Level 2 advanced driver assistance systems (i.e. systems that simultaneously control speed and steering)," the expectation was that the agency would soon be awash in an ocean of data. The agency was seeking deeper insights into the causes of crashes, the mitigating effects of ADS and some ADAS systems, and some hint as to the future direction of regulatory actions.
Instead, the agency received reports of 419 crashes of ADAS-equipped vehicles and 145 crashes involving vehicles equipped with automated driving systems. What has emerged from the exercise is a batch of heterogeneous data with obvious results (human-driven vehicles with front end damage and robot-driven vehicles with rear-end damage.) and gaping holes.
The volume and type of data were insufficient to draw any significant conclusions and the varying ability of the individual car companies to collect and report the data produced inconsistent information. In fact, allowable redactions further impeded the potential for achieving useful insights.
To this add NHTSA's own caveats – described in great detail in NHTSA documents;
Access to Crash Data May Affect Crash Reporting
Incident Report Data May Be Incomplete or Unverified
Redacted Confidential Business Information and Personally Identifiable Information
The Same Crash May Have Multiple Reports
Summary Incident Report Data Are Not Normalized
The only car company that appears to be adequately prepared and equipped to report the sort of data that NHTSA is seeking, Tesla, stands out for having reported the most relevant crashes. In a report titles "Do Teslas Really Account for 70% of U.S. Crashes Involving ADAS? Of course Not," CleanTechnica.com notes that Tesla is more or less "punished" for its superior data reporting capability. Competing auto makers are allowed to hide behind the limitations of their own ability to collect and report the required data.
It's obvious from the report that there is a vast under-reporting of crashes. This is the most salient conclusion from the reporting and it calls for a radical remedy.
The U.S. does not have a mandate for vehicle connectivity, but nearly every single new car sold in the U.S. comes with a wireless cellular connection.  The U.S. does have a requirement that an event data recorder (EDR) be built into every car.
If NHTSA is serious about collecting crash data, the agency ought to mandate a connection between the EDR and the telematics system and require that in the event of a crash the data related to that crash be automatically transmitted to a government data collection point – and simultaneously reported to first responders connected to public service access points.
There are several crucial issues that will be remedied by this approach:
First responders will receive the fastest possible notification of potentially fatal crashes. Most automatic notifications are triggered by airbag deployments and too many of those notifications go to call centers that introduce delays and impede the transmission of relevant data.
A standard set of data will be transmitted to both the regulatory authority and first responders – removing inconsistencies and redactions. All such systems ought to be collecting and reporting the same set of data. European authorities recognized the importance of consistent data collection when they introduced the eCall mandate which took effect in April of 2018.
Manufacturers will finally lose plausible deniability – such as the ignorance that GM claimed during Congressional hearings in an attempt to avoid responsibility for fatal ignition switch failures
Such a policy will recognize that streets and highways are public spaces where the drivers of cars that collide with inanimate objects, pedestrians, or other motorists have forfeited a right to privacy. The public interest is served by automated data reporting from crash scenes.
NHTSA administrators are political appointees with precious little time to influence policy in the interest of saving lives. It is time for NHTSA to act quickly to establish a timeline for automated crash reporting to cut through the redactions and data inconsistencies and excuses and pave a realistic path toward reliable, real-time data reporting suitable for realigning regulatory policy. At the same time, the agency will greatly enhance the timeliness and efficacy of local crash responses – Anthony Soprano notwithstanding.
Also Read:
Wireless Carrier Moment of Truth
DSPs in Radar Imaging. The Other Compute Platform
Accellera Update: CDC, Safety and AMS
Share this post via: