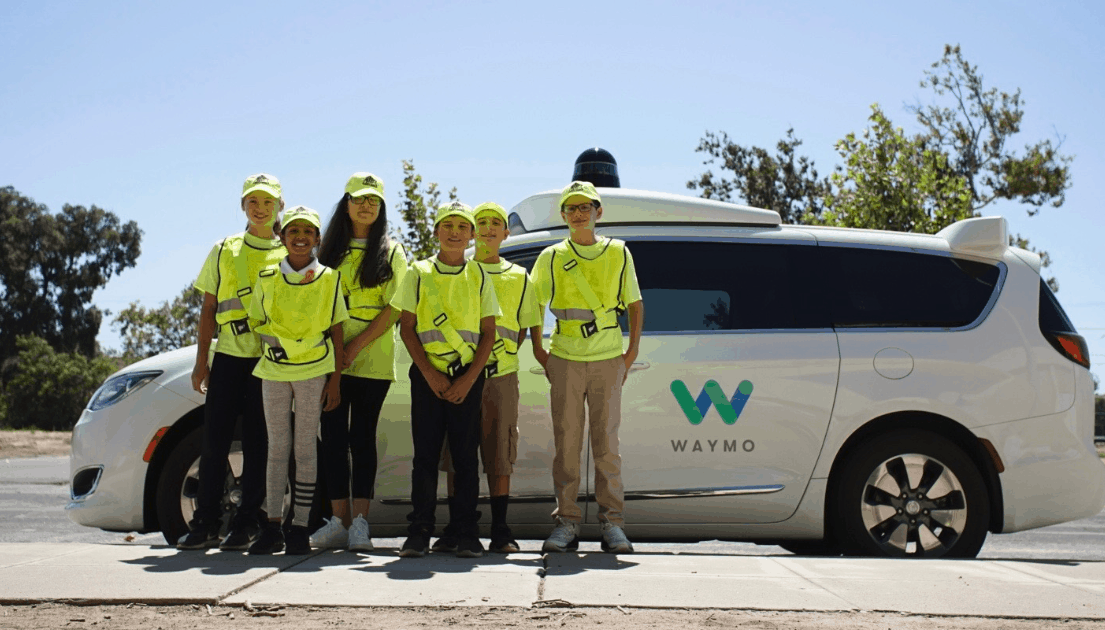 The latest SmartDrivingCars podcast raised fundamental questions regarding the rationale for developing autonomous cars while debating the various paths to market adoption. The discussion took place between Alain Kornhauser – faculty chair of autonomous vehicle engineering at Princeton University and Adriano Alessandrini, a professor at the University of Florence.
Ostensibly, the conversation between Kornhauser and Alessandrini was to be focused on the need to improve road systems and infrastructure to support autonomous mobility. The wide ranging discussion detoured into the various assumptions and business models intended to justify and enable the adoption of autonomous vehicle tech.
The discussion ultimately and inadvertently challenged the fundamental assumptions behind the efficacy and purpose of autonomous driving. The conversation pointed toward a single justification for developing autonomous vehicle tech: to serve physically or financially disadvantages populations.
One tends to arrive at this conclusion by considering the various autonomous vehicle adoption scenarios, most of which simply breakdown upon closer scrutiny.
Communities will dedicate lanes for autonomous vehicles along existing roadways providing privileged access for these vehicles. These vehicles might be equipped with technology designed to surrender vehicle control to infrastructure-based guidance systems.  Counter Argument: If communities choose to dedicate lanes to autonomous vehicles – as in the case of Michigan creating its "Road of the Future" to Ann Arbor – it is clear that tracks for trains would be a superior choice.  "Specially" equipped cars suitable to operate in such privileged lanes would end up being more expensive and likely only accessible to the rich.
Provide incentives for robotaxis or roboshuttles to operate alongside existing transit solutions. Counter Argument: Robotaxis or roboshuttles are likely to gravitate to the most popular and profitable routes of an already subsidized public transit system, further undermining the already challenging finances of that system. (An example of this is the Lyft-MBTA transit trial in Boston which revealed this tendency.) This will, in turn, put pressure on the financial viability of less popular routes – including those serving disadvantaged neighborhoods. (The MBTA estimates it loses $20M in fares annually to Uber/Lyft riders – and that Uber and Lyft contribute to traffic congestion.)
Launch autonomous vehicles in suburbs. Counter Argument: Waymo has already demonstrated that offering robotaxis or roboshuttles in suburbs is not viable due to the saturation of vehicle ownership. Consumers in typical middle class suburbs simply aren't interested in the robotaxi proposition.
Introduce robotaxis in cities. Counter Argument: Robotaxis are too slow and are likely to be too expensive. Human driven taxis do a better job. Also, robotaxis are likely to skim off the most popular and lucrative routes (putting financial pressure on providers serving less popular routes and disadvantaged neighborhoods)  unless they are programmed to serve disadvantaged neighborhoods.
Exclude cars from city centers and only allow robotaxis and roboshuttles. Counter Argument: In such circumstances, the cities that choose this path will have, in effect, created a public concession with related bidding processes and funding. Such circumstances, by their nature, will become public transportation subject to the financial challenges of existing public transportation and potentially in conflict with existing solutions and also subject to the same demands of serving the entire population, regardless of the financial constraints.
The unavoidable conclusion is that autonomous vehicle technology is most ideally suited to serving financially or physically disadvantaged populations. Bringing autonomous vehicle tech to other parts of the city – as suburban deployment does not appear to make much sense – only makes sense as a direct replacement of public transportation – not as a competing alternative.
In this context, the most notable conclusion from the podcast was Professor Kornhauser's return to his two main themes – consistent throughout all of his podcasts:
Existing infrastructure to support autonomous vehicle operation is lousy. The problem starts with the poor application and maintenance of paint and local authorities and industry constituencies need to start fixing that first.
Cars need to do a better job assisting drivers with the driving task. Professor Kornhauser is outraged at the failure to see wider and more aggressive application of emergency braking technology to avoid collisions at higher speeds.
Ultimately, the key takeaway from the SmartDrivingCars podcast is that more attention needs to be paid to adopting and deploying ADAS-type (advanced driver assist system) technologies for lane keeping, blind spot detection, adaptive cruise control, and emergency braking. It's likely that robotaxis intended for wide deployment in cities will evolve as public transit propositions.
The long development cycle of autonomous technology and the enduring interest in vehicle ownership are likely to render suburban areas as hostile territory for autonomous vehicles indefinitely.  All driving environments are fertile ground for deploying driver assistance technology. On that we can agree.
SmartDrivingCars Podcast Episode 233 – Making mobility happen in Europe, Trenton and beyond – https://tinyurl.com/tw7jf7na
Share this post via: