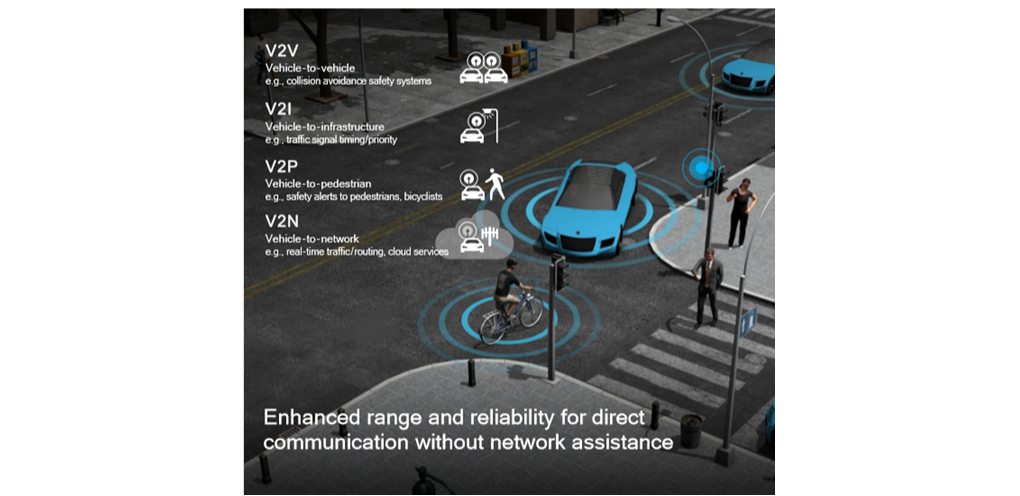 Automotive innovations have the greatest impact when they create what can only be described as magical experiences. The most magical experience of all is the car that avoids hitting things, or the car that parks itself.
I feel pretty strongly that cars should not hit things – that this is a product defect. The introduction of C-V2X cellular technology – as part of the onset of LTE Advanced network systems and, later, 5G – will bring enhanced situational awareness and collision avoidance to cars as soon as next year.
Generally, consumers have failed to warmly embrace wireless connectivity – especially where auto makers want to charge a monthly or annual subscription. C-V2X technology delivers its value proposition without that subscription – which makes it even more magical.
Later today, the 5GAA (5G Automotive Association) is hosting a virtual showroom where a variety of C-V2X-based functions will be demonstrated including avoiding vulnerable road users, anticipating traffic light phase changes, and enabling remote vehicle control. The most important reality behind these enhanced capabilities is that they will become immediately available to consumers who purchase vehicles so equipped, but they also lay the groundwork for an ever increasing array of functionality long after their initial deployment.
Perhaps even more important is the fact that these enhanced features and functions are being brought to market through the collaboration of car companies, wireless carriers, infrastructure providers, Tier 1 hardware and software providers, and local departments of transportation – all of whom will be represented as part of the 5GAA C-V2X showroom event today. And, finally, the life saving communications enabled by C-V2X – created by an interface providing for direct device-to-device communications outside of the wireless network – will function whether the cellular device is provisioned or connected to a network or not.
The onset and deployment of C-V2X technology will change the way consumers think about vehicle connectivity and has the potential to arrest the inexorable rise in highway fatalities. I will be hosting the 5GAA event and the organization welcomes all interested parties to attend.
About 5GAA
The 5G Automotive Association(5GAA) is a global, cross-industry organisation of companies from the automotive, technology, and telecommunications industries (ICT), working together to develop end-to-end solutions for future mobility and transportation services.
Created on September 2016, the 5GAA unites a large member base, including 8 founding members: AUDI AG, BMW Group, Daimler AG, Ericsson, Huawei, Intel, Nokia, and Qualcomm Incorporated.
Since its inception, 5GAA has rapidly expanded to include key players with a global footprint in the automotive, technology and telecommunications industries. This includes automotive manufacturers, tier-1 suppliers, chipset/communication system providers, mobile operators and infrastructure vendors. More than 130 companies have now joined 5GAA.
Diverse both in terms of geography and expertise, 5GAA's members are committed to helping define and develop the next generation of connected mobility and automated vehicle solutions.
Share this post via: