Most ICs are fabricated with crystalline silicon (c-Si), which is a tetrahedral structure forming a well-ordered crystal lattice. There's another form of semiconductor material called amorphous silicon (a-Si) which has no long-range periodic order. It turns out that a-Si is a great material for the active layer in thin-film transistors (TFTs), used in most of our liquid-crystal displays (LCD) because it allows the manufacture over a large-area.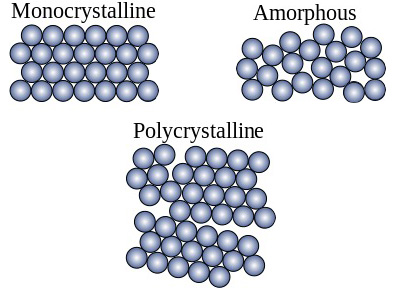 You can use either a planar or staggered structure for an a-Si TFT transistor: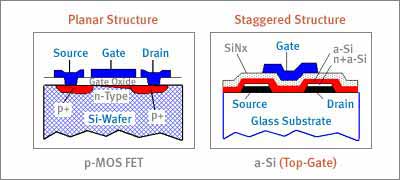 The gate of a TFT device can either be structured on top or on the bottom: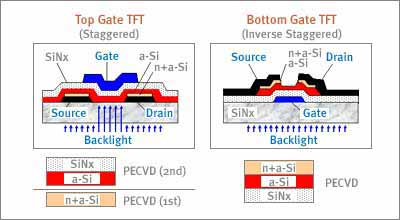 Related – Silvaco at the TSMC 2014 Open Innovation Platform
The a-Si TFT device is sensitive to light, so shielding from incident light must be added: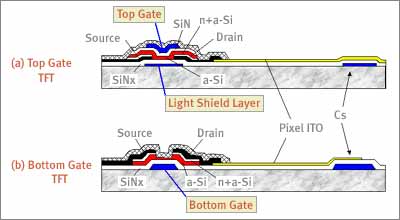 If you're interested to learn more about a-Si TFT devices and how to use TCAD simulations, then consider attending a webinar on November 18th, set for 10AM-11AM, Korea local time. It's during the TCAD simulation phase that process engineers can start to predict critical electrical performance like leakage currents. At this webinar you can expect to learn about:
Basic concepts of a-Si TFT TCAD simulation

Basic equations
Physical parameters
Density of states model

TCAD calibration procedure example

Process and Device simulations for IV curve generation
Understanding and use of density of states models
Understanding and use of probability of occupation function
Correlation between density of states and current density

Related – SiC and Si Power Devices
Presenter
Silvaco is producing this webinar live for the Korean market, however they will also be archiving the webinar on their web site for people to view. The presenter is Nam-Kyun Tak, a Senior TCAD Application Engineer from Silvaco. Nam-Kyun has been at Silvaco since 2010, where he worked on TFT technology development. Prior to Silvaco, he worked at Samsung Electronics for 6 years doing DRAM development.
Nam-Kyun Tak received B.S. and M.S. degrees in electrical engineering and computer science from Kyungpook National University, Daegu, Korea.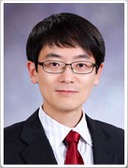 Related – TCAD to SPICE Simulation of SiC and Si Power Devices
Share this post via: