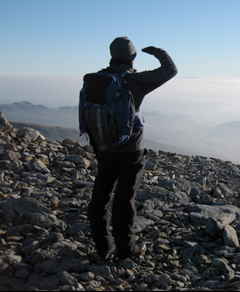 I met with Chris Rowen, CEO of Tensilica, last week to get his outlook on the year ahead.
He gave me an interesting quote from his time at Silicon Graphics. "We wanted to be very fast in development not to be first to market but so that we could be the last to start."
A lot of what Tensilica does is bound up with evolving standards in audio, video and wireless. The team that is able to start last has the advantage of a more stable standard where the implementation tradeoffs are better understood. In many ways this is one of the prime drivers of Tensilica's business: by using programmable processor cores instead of synthesizing dedicated Verilog, the design cycle is shortened and the implementation is more flexible allowing for late tweaks to algorithms (perhaps even after the product has shipped).
The most sophisticated customers license the Xtensa processor generator. They know exactly what architecture they want to create and exactly what software they want to run on it. In fact they regard their capability to do that as means of differentiation from their competition.
Further down the pyramid are people wanting Tensilica to help them configure the instruction set architecture to run their software efficiently. And then there are people looking for a turnkey solution, a processor and software pre-configured for a given function.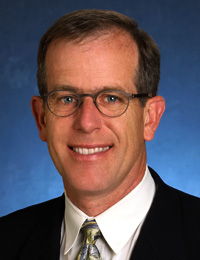 Chris has actually re-organized the company to reflect that they have expertise and business lines in various areas such as audio or LTE (4G wireless). These business units need to have relationships with partners, such as Duisberg-based Mimo-on for LET, and standard drivers, such as Dolby. This allows them to build complete sub-systems using their own processor generator technology under the hood. Since so much of these businesses are standards based, there are roadmaps going out for years: a sequence of audio standards or wireless baseband standards. This where the "be last to start" approach is so valuable. There is no point in getting to market before the market wants product (there is no market for handsets for a wireless standard until base-station buildout is in progress, no market for a video decoder until there is some video being encoded with the standard and so on).
Tensilica doesn't have the same sort of lock-in that ARM or Intel has since end-users generally don't program their processors. But as their processors get used more and more, and customers invest on top of them in software and expertise, there is some partial lock-in
One challenge is that their products are used in high volume products in the latest process technologies, so they can't be lowest-common-denominator or they lose too much performance and burn too much power. But the flexibility of the architecture means they can hit very aggressive budgets. For instance they recently had an internal competition to build a 30 giga-MAC signal processor (at 40nm) and the winner consumed just 25mW.
I asked Chris about their financials but he said they don't give out details. But he did tell me that they have 160 people, are quite profitable, and cash-flow positive. So you can do some math and work out roughly how big they must be. They are hiring aggressively and moving into new lines of business.
Share this post via: