Podcast EP60: Knowing your bugs can make a big difference to elevate the quality of verification
Dan is joined by Philippe Luc, director of verification at  Codasip. Philippe has spent over 20 years in verification which includes an extensive and successful career at Arm. Philippe gained engineering experience with a list of significant achievements during his time there, including:
  – Design and verification of coherent caches for the first multiprocessor core from Arm (Cortex-A9)
  – Lead development of random test bench for L1&L2 caches, used on most A & R class processors
  – Initiate and lead the development of one of the major random generator used on all application processors
  – Verification lead of Cortex-A17 core
Today, Philippe leads Codasip's growing verification team from France, a key part of Codasip's increasingly global team. His mission is to focus on boosting the quality of RISC-V processor IP, and to do so efficiently. Dan explores why bug tracking is so important with Philippe and how the process can impact the quality of designs.
The views, thoughts, and opinions expressed in these podcasts belong solely to the speaker, and not to the speaker's employer, organization, committee or any other group or individual.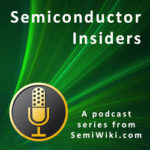 Share this post via:
---