Podcast EP19: The Emergence of 2.5D and Chiplets in AI-Based Applications
Dan and Mike are joined by Sudhir Mallya, vice president of corporate and product marketing at OpenFive. We explore 2.5D design and the role chiplets play. Current technical and business challenges are discussed as well as an assessment of how the chiplet market will develop and what impact it will have.
The views, thoughts, and opinions expressed in these podcasts belong solely to the speaker, and not to the speaker's employer, organization, committee or any other group or individual.
Sudhir Mallya is Vice President of Corporate and Product Marketing. He is responsible for custom silicon product marketing, technology roadmaps and business model innovation, corporate marketing initiatives, and strategic customer and partner alliances. He was previously at Toshiba where he led their North American silicon BU with a focus on data center and automotive applications. He is based in Silicon Valley and has held executive positions in engineering, marketing, and business development at leading semiconductor companies. He has led multiple$100M+ global strategic customer engagements from very early concept to high volume production. He has a BSEE from the Indian Institute of Technology, Bombay, and an MSEE from the University of Cincinnati.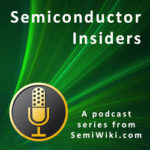 Share this post via:
---