Podcast EP121: Managing Design Flows and EDA Resources with Innova
Dan is joined by Chouki Aktouf, founder & CEO of Defacto Technologies and co-founder of Innova Advanced Technologies. Prior to founding Defacto in 2003, Dr. Aktouf was an associate professor of Computer Science at the University of Grenoble – France and leader of a dependability research group. He holds a PhD in Electric Engineering from Grenoble University.
Dan explores the offerings of Chouki's new company. Innova provides a flexible and customizable capability to manage design flows and EDA tool resources. This disruptive solution serves as a single portal to help reduce the complexity of using tools and dedicated design environments.
Chouki also discusses an upcoming webinar on the new product that will occur on December 7, 2022 at 10AM Pacific time. You can register for this webinar here: Reduce design cost by better managing EDA tool licenses and servers
The views, thoughts, and opinions expressed in these podcasts belong solely to the speaker, and not to the speaker's employer, organization, committee or any other group or individual.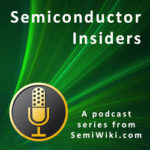 Share this post via:
---