WFO Application Engineer Intern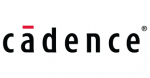 Are you currently enrolled in a STEM or Electrical / Computer Engineering program and looking for an exciting 2024 summer internship opportunity with a major Silicon Valley Leader? Join Cadence Design Systems' World Field Organization (WFO) and work with best-in-class EDA tools, collaborate with technical experts and support the sales team in a dynamic, innovative environment focused on silicon design and design automation.  Learn processes that are at the forefront of silicon technology, how a company like Cadence works as well as experience how technical teams solve problems.
Cadence is a pivotal leader in electronic design, building upon more than 30 years of computational software expertise. The company applies its underlying Intelligent System Design strategy to deliver software, hardware, and IP that turn silicon and electronic design concepts into reality.
Cadence customers are the world's most innovative companies, delivering extraordinary electronic products from chips to boards to systems for the most dynamic market applications including consumer, hyperscale computing, 5G communications, automotive, aerospace, industrial automation, and health.
At Cadence, we hire and develop leaders and innovators who want to impact the world of technology.
What opportunity is offered?
The intern will have the opportunity to participate in a cohort-based, three-month program that will include interns from across the US and will consist of hands-on training in applications used for Digital Design/Simulation, Physical Design, Mixed-signal and Analog Layout, and Advanced Verification. The intern will learn from the technical experts, sales executives, and application engineers who provide design services, technical sales, and customer support to the most advanced Cadence customers. The intern cohort will be responsible for completing a design project that uses Cadence applications for the design, analysis, and implementation of digital and analog blocks meeting a set of specifications.  Each intern will participate in design reviews, sharing what they have learned with their cohort and technical management, Some pre-requisite work will be required.
This cohort-based program will offer experience in the following areas:
Fundamentals in design, verification, HDLs, Synthesis and timing
Embedded software development and HW/SW codesign and co-verification
UNIX , C/C++, and scripting languages such as Perl, TCL, Python
Digital physical design and implementation
Sign-off for timing, IR drop, power analysis, SI analysis
Opportunity to network and participate in fun activities with the intern and recent college graduate community at Cadence.
How long is this Internship?
Duration of this Internship is three [3] months, located in San Jose, CA.
We're doing work that matters. Help us solve what others can't.
Company Description:
At Cadence, our core values are more than just words, they are the way we work, laugh, debate, care, question, and innovate together. We are One Cadence—One Team.
Cadence plays a critical role in creating the technologies that modern life depends on. We are a global electronic design automation (EDA) company, providing software, hardware, and intellectual property to design advanced semiconductor chips that enable our customers to create revolutionary products and experiences. Our team's shared passion for solving the world's toughest technical challenges makes us proud to be part of Cadence. Our unique culture has been recognized on FORTUNE Magazine's 100 Best Companies to Work For list and garnered accolades from the Great Place To Work Institute around the globe.
Share this post via:
---