Virtual Protocols Principal Emulation Engineer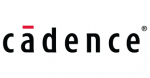 This Principal Emulation Engineer position is with the Virtual Protocols Product Engineering Team, responsible for the successful field readiness and customer deployment of our Transaction Based Acceleration and Virtual Emulation-based System Verification products. This position presents exciting opportunities and challenges of becoming an expert in System Level Software Driven Verification use models that leverage advanced protocol engines operating on Cadence's Palladium and Protium Emulation products to enable the critical shift-left of System Level SOC verification and Validation for Cadence customers. This position provides opportunities to expand your software, hardware, and advanced protocol knowledge while engaging with the world's most advanced SOC customers.
Team
The Virtual Protocols Product Engineering team works closely with R&D, the Cadence Field team, and directly with key customers to identify product requirements.
You will be an essential partner to the R&D team delivering product feature definition and product feedback.
You will be a leveraged asset for the field and marketing teams to demonstrate our product's performance, debugging, and functionality value.
You will become a trusted advocate for top Cadence customers helping guide them to the best use of Cadence technologies while also capturing their needs back into R&D.
As part of this team, your responsibilities will include a wide range of activities that will give you the opportunities to sharpen Cadence products and your technical skills across Software development, Hardware Design, debug tools and methodologies, and advanced protocol interfaces.
This team is responsible for the following: 
Developing, Maintaining, and delivering feature-based training for new products/features
Delivering critical knowledge and guidance to customers and field teams enabling customer success using Cadence emulation platforms and products.
Deploying new and emerging protocol products to bleeding-edge innovative customers working on advanced SOC and System designs
Position
The Virtual Protocol Principal Product Engineer has the opportunity to be an expert in many different areas based on their interests and career goals.  Their responsibilities can be but are not limited to:
Using expertise in OS, kernel, and driver SW development to support Cadence VirtualBridge products that combine a Virtual Machine running a production OS with the customer's SOC Design running on Candence's Palladium emulation or Protium Prototyping platforms.
Using Verification methodologies and SW development expertise to help customers utilize Cadence's Accelerated Verification IPs and advanced APIs and verification Methodologies to accelerate and shift-left their pre-silicon SOC verification and System validation Coverage.
 Using protocol expertise to drive the requirements and deployment of new protocol products and features in crucial industry standard protocols like PCIe, CXL, Ethernet, USB, AMBA
Using emulation and prototyping expertise to drive virtual product performance and customer  support customers in getting the most out of their Hardware platform investment and meet their validation goals
Desired Job Skills
Protocol knowledge –  PCIE, CXL, Ethernet, USB, AMBA (any preferred)
Verification Methodologies  (UVM SystemVerilog / Virtual Prototyping SystemC / Portable Stimulus)
Software development (C/C++ /Object Oriented programming / Linux Kernel/Driver Development)
SOC design and verification experience (preferred)
Hardware emulation experience (preferred)
HDL language knowledge (SystemVerilog, VHDL)
Scripting language knowledge (shell, python, perl)
Compiler tools (make, gcc/g++)
Education and experience requirements
Bachelors in Computer Science or Electrical Engineering and a minimum of 7 years of related experience, or Masters and a minimum of 5 years of related experience, or PhD and a minimum of 1 year of related experience
Share this post via:
---