Undergraduate Algorithms Engineering Co-op/Intern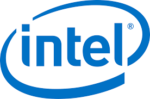 Intel
Job Description
Intel CareAI is a specialized group within the company that focuses on utilizing Intel software and hardware to solve challenges within the biomedical realm. The CareAI engineering team holds a wealth of knowledge and expertise in the biomechanics and human centric AI domains. Our projects involve applying computer vision, cloud computing, and customized UI solutions to create tools for clinicians and patients in the rehabilitation space.
The CareAI co-ops will work in one or more fields such as Computer Vision, Deep Learning, Biomechanics, Sports Physiology, Cloud Computing, Backend Development, UX/UI, and others.
Responsibilities may be quite diverse of a nonexempt technical nature. U.S. experience and education requirements will vary significantly depending on the unique needs of the job. Job assignments are usually for the summer or for short periods during breaks from school. This position can be remote or on-site depending on the co-op's situation, but it is suggested to be completed on-site. The co-op can be completed fully remote, but our offices and labs are open for essential tasks. This is a 6-month internship starting in January 2023.
Qualifications
This position is not eligible for employment-based visa/immigration sponsorship. Intel sponsors individuals for employment-based visas for positions where we experience a shortage of US Workers. These skills shortage roles are typically STEM contributing positions requiring a Master's or PhD degree, or a Bachelor's degree with three years' related job experience. This position does not qualify for Intel Sponsorship because it is either (1) a non-STEM contributing position, or (2) a STEM position that only requires a Bachelor's degree and less than three years' experience.
Minimum Qualifications:
Currently pursuing a BS in Computer Science, Electrical/Computer Engineering, or related fields such as Statistics, Physics, or Applied Math
6+ months of classroom/project experience or intern experience in Computer Vision, Machine Learning, or Data Science
Experience in Python or C++
Experience working in a motion capture laboratory
Preferred Qualifications:
Intern experience in Designing production software in Python or C++
Developing commercial AI solutions and working with Cameras and/or image sensors
Interest and/or experience of camera calibration, pose estimation and /or deep learning
Apply for job
To view the job application please visit jobs.intel.com.
Share this post via:
---